UN Vote against the Cuba Embargo and its Heated Discussions
By Osmel Ramirez Alvarez
HAVANA TIMES — Once again, Cuba presented its Resolution to the UN General Assembly asking for the embargo, imposed on it by the USA, to end. While this measure is not binding, it does hold great moral and political weight. For 24 consecutive years now, this resolution has been approved by an increasing majority of member states up until this October 26th when even the US didn't vote against it: it abstained, followed by its loyal companion Israel.
It was also the first time that a US representative had given a coherent speech; in this case, Samantha Powell. It could be labeled both excellent and respectful. Even when she mentioned the difficult issue of human rights, she did so with affection. She recognized the stigma and mistrust that the US has taken on for having used this issue as a springboard for its interests as the world's greatest power; and how much they need to work in their own "home" to perfect the exercise of those that she insisted on calling "universal rights."
Carrying on this dialogue with Cuba about this point in particular is a purpose that they will not step down on and she urged the rest of the countries present to raise their voices not only against the injustice of the embargo, but also against the lack of basic human rights in Cuba, even though she did recognize the island's achievements in many difficult fields.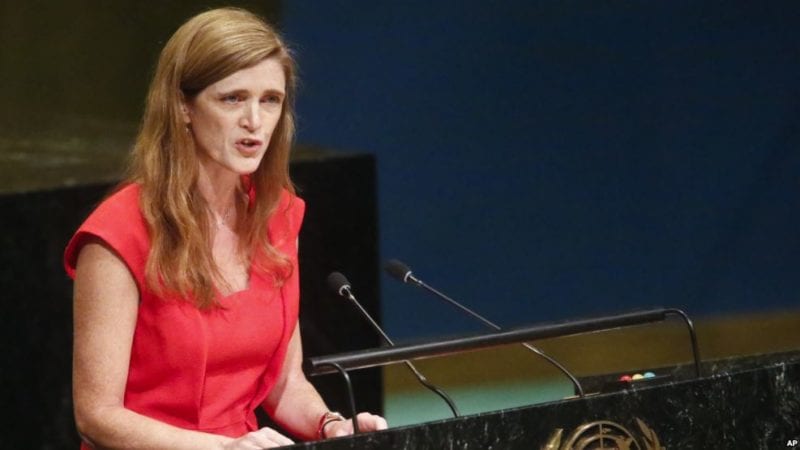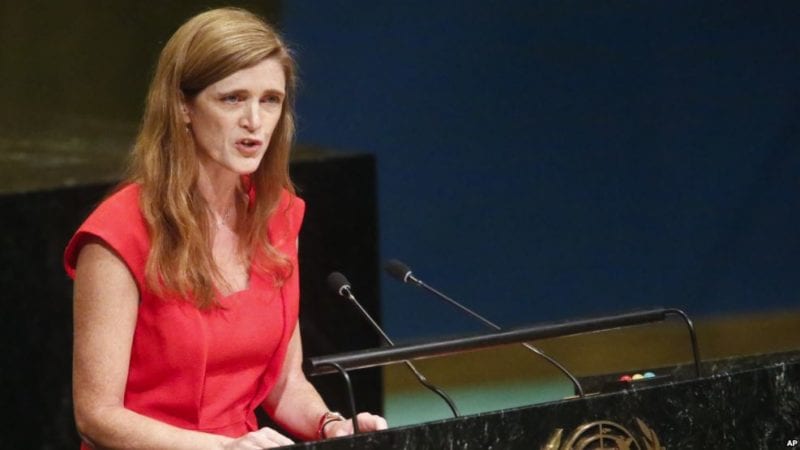 Then our Ambassador, Bruno Rodriguez, spoke. He was very skilled and effusive when talking, as always. His speech was true in its purpose to explain how out-dated the blockade is and how insignificant the steps Obama has taken have been in face of obstacles that continue to exist. Giving facts and figures, he revealed the drastic consequences of this US policy, and also dedicated an important part of his speech to making it perfectly clear that Cuba considers it "interference" when the US wants to influence and support alternative Cuban civil society against the ruling party.
He particularly made mention to young Cubans, claiming that they are indeed "just as anti-imperial and revolutionary like their parents and grandparents." He also said that Cubans "already became empowered" when we shook ourselves free from US imperialism and the Batista dictatorship. And that our people have already chosen our path, which is this same system that the government imposes on us with a rigid political model that is suffocating us rather than developing us.
  Every dignified Cuban with a healthy soul anxiously awaits the moment when the embargo is finally lifted (which depends on the US), as well as the end of the disgrace of denying a people their "public freedoms" (which depends on our government-Party).
However, Bruno Rodriguez doesn't really know Cuba or he believes that Cuba is the small world of luxury and wealth that the ruling class and their families enjoy. When he spoke about young Cubans, maybe he did so thinking about his own children and the children of his comfortable friends and colleagues.
He was definitely not describing the hundreds of thousands of young Cubans who have crossed over Central America, or are still crossing it, in search of the complete opposite of what he claims they do. Nor was he describing the other many young Cubans who are studying pre-university courses or are at university who go with the tide but as soon as they have an opportunity, emigrate; these young people who publicly rejected World Learning courses while they secretly long to sign up for them.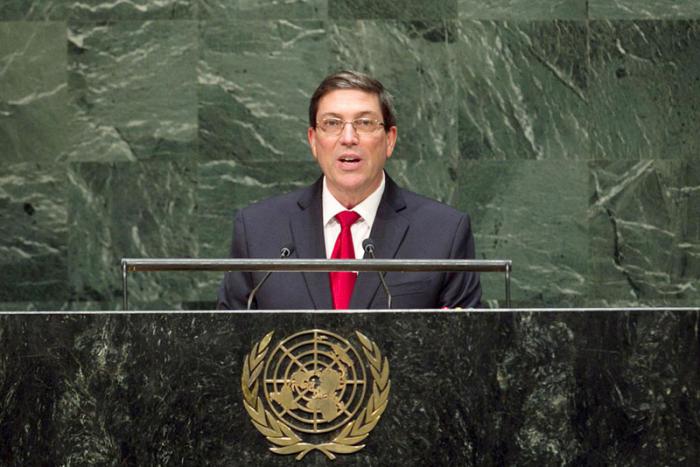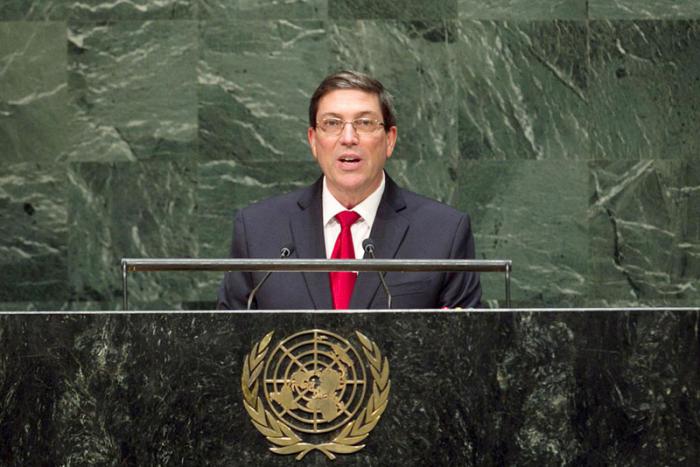 The foreign minister was also not referring to the youth that Veronica Vega observes and describes in her post "We choose our own truth" which was recently published here on Havana Times; who, as she puts it, choose apathy as a "reverse protest" or because of survival instinct in a context that doesn't permit change or the promotion of alternative ideas.
In his protest against the embargo, Mr. Bruno did a really good job; however, his description about our human rights, about exercising popular sovereignty, our youth and people on the whole, was extremely mistaken. Ms. Samantha outflanked him this time, in spite of him being applauded as the "victim" country's representative.
His words were so distracting and worrying that they took awake any hope and frighten us about our national situation and  future. Will they manage to stretch out our miserable agony even further for another five years? I'm sure that many people who weren't sure about whether they should emigrate or stay a little while longer to see if these people in power change or loosen the reins a little, now have their answer: run away from the swamp! I'm an optimist and I have chosen the sacrifice to stay here and "struggle" on a day-to-day basis, however, I have to admit that Bruno's speech upset me and rocked my certainty.