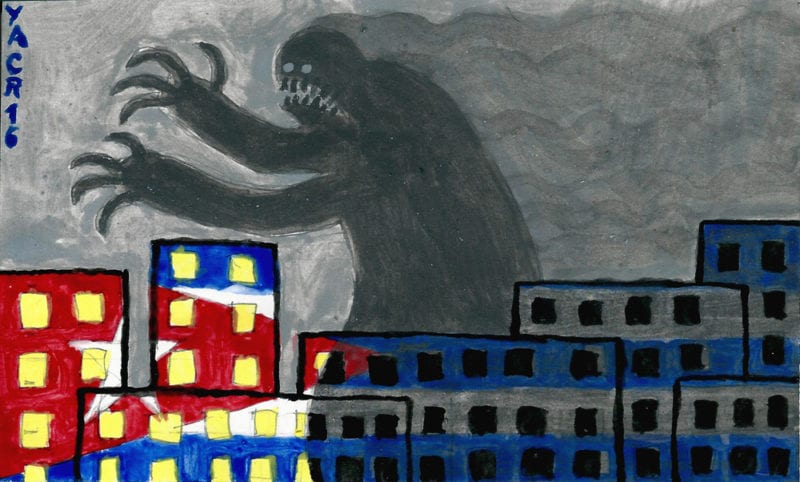 HAVANA TIMES —For the last five years Cuba embarked on a mild economic reform program that Raul Castro repeats will be implemented gradually without haste. Some indicators are up, others are down. Tourism and family remittances are up, food and most industrial production stagnate, the price of the main exports remain average to low.
One of the big question marks for the Cuban economy is whether the government of Nicolas Maduro in Venezuela, Cuba's source of oil under very favorable conditions, is able to remain in power.  If the opposition succeeds in forcing a recall referendum this year, few analysts believe that Maduro can survive, as his government is blamed by even past supporters as being responsible for the economic debacle facing the oil rich country.
Will the prolonged energy crisis of the 1990s and early 2000's return to the island? This is an illustration by Yasser Castellanos on how he sees such a threat for Cuba in the coming period.