What's the Deal with Raisins in Cuba?
By Julio Antonio Fernandez Estrada (El Toque)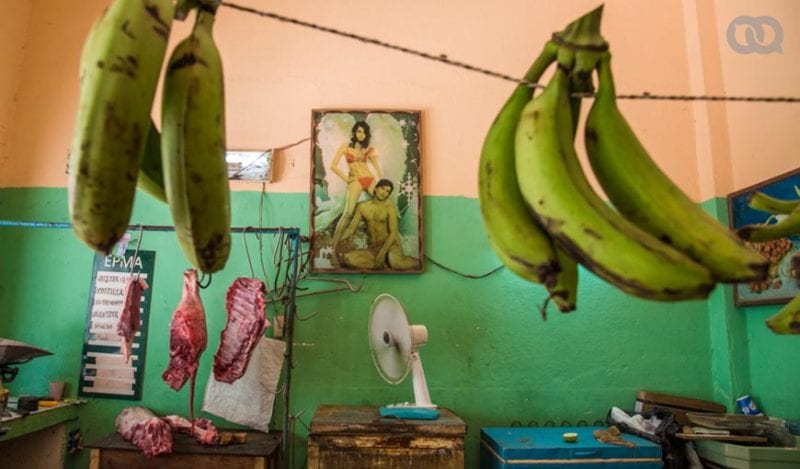 HAVANA TIMES – This article could also have the sub-heading: Ten items that you don't need to live but make life worth living.
In Cuba, the idea or philosophy that enjoying the small things in life is detrimental to our spirit's prestige and willingness to resist, has become widespread.
I haven't read this in any manual about how to make citizens' souls determined (going further than Lycurgus did in Sparta and Gaspar Rodriguez de Francia did in Paraguay, separated by milennia), but you can see it when you take a look at Cuban everyday life.
Nobody would have been able to predict that this stoic philosophy would be widely accepted in Cuba, and that our apparent zeal for life or excessive happiness could be caused by anything other than reggaeton and Laritza Bacallao's carnival songs.
We Cubans seem to be condemned to being the beacon of America and the Third World, not letting ourselves be carried away by the tide of consumption and by consumerism in particular, even though people here have been mocking our misery for decades saying that we do have consumerism: consumerism trousers, consumerism pair of shoes, etc.
As we are the only country in the Americas [besides Venezuela] without supermarkets stocked with "everything" (as we say here in Cuba), not because this is what the people want but because some government officials have decided it for us, then we have something that others don't: the desire to fill a shopping cart, even if it's to leave it parked at the supermarket entrance, just so we can practice.
I propose that when the referendum comes along for us to pass the new Family Code or not, another ballot paper be included with other questions, one of which could be whether the Cuban people want to always live without raisins; olive oil; Swiss cheese; liquid milk; beef; butter but real butter that tastes of butter; apples and pears or at least loquats and cashews, that don't cost the same as Snow White's apple; fish without whiskers and slime, like the kind they used to sell when we were silly and got tired of eating hake and squid; ham, notice how I'm not saying serrano ham, or pata negra ham, nothing like that, no, just ham, 6-peso ham, like we used to affectionately call it back in the '80s.
And I'm going to stop there because this list could be way longer and because the shame I spoke to you about before at the beginning of this article is beginning to settle in. I can't not be ashamed of having these desires when I know that half of the world's population goes hungry, are worse off than us, even more desperate, more exposed to war and being unsafe.
But, this is why I also want to reclaim our right to be less meager or, at least, decide this as a nation. I believe that socialism can be a stream of wealth, like poor Karl Marx said, I believe that dipping our Cuban bread in olive oil produced in some Mediterranean country doesn't make us less revolutionary.
We deserve to enjoy the small things in life, like the imperfect humans we are and can even go and march in Revolution Square with our tummies full of Cuban-produced mayonnaise, and attack the enemy from a trench, thinking about the love we have left at home and the vivid memory of a party we had as a family one day, when we ate grilled meat.