A Month of Talented Young Pianists in Cuba
Photo Feature by Elio Delgado Valdés  (Text: Elvira Pardo Cruz)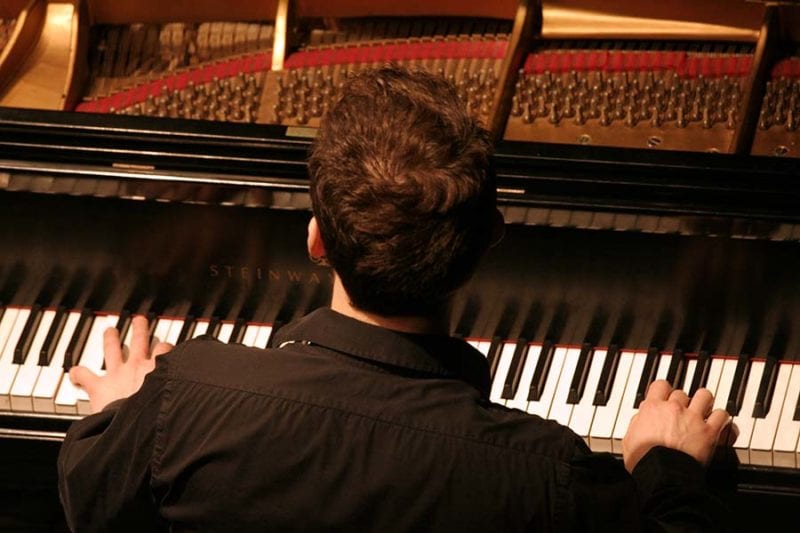 HAVANA TIMES — Young pianists will display their bravura on the stages set up for the 4th Young Pianists Festival, which will take place from the 2nd to the 26th June 2016, under the artistic direction of Salomon Gadles Mikowsky.
Capturing the attention of urban audiences who regularly pass through its streets and home to the capital's art and cultural festivals, Old Havana's Historic Centre will provide its stages in the Sala Ignacio Cervantes, in the Teatro Marti and the Basilica Menor at the San Francisco de Assis Convent, where concerts will be played. Concerts will be held each week during June on Thursdays and Sundays.
The festival is organized by Havana's City Historian Office, the Manhattan School of Music from New York and the "Esteban Salas" Musical Heritage Cabinet.  The festival's calender features 20 concerts.
On Thursday's opening night at the Teatro Marti, the Opening Gala Concert presented Alexandre Moutouzkine from Russia, who delighted his audience with compositions written by the Hungarian composer and pianist, Franz List. The Cuban National Philharmonic Orchestra accompanied him, conducted by Maestro Enrique Perez Mesa.
Dedicated exclusively to the piano, the festival's concerts will feature 26 pianists, 17 of whom come from foreign lands and have all been trained by Mikowsky at the Manhattan School of Music in New York.  These young talents who have won international awards are: from Armenia, (Hayk Arsenyan); Belarus, (Bellakovich-Shkoda Alexandra); China, (Jiayin Li, Chum Wang, Sining Liu, Jie Yuan, Yuan Sheng, Mengfei Gu), China Taipei, (Po-Wei Ger, Ssu-Hsuan Li); South Korea, (Khowoon Kim, Kyu Yeon Kim, Ha-Eun Lee); Egypt, (Wael Farouk); the US, (Edward Neeman, Simone Dinnerstein) and Russia, (Alexandre Moutouzkine).
Contributions made by the Cuban Piano School are represented by Lilibeth Fabelo Alonso, Lisa María Blanco Muiño, Isabel Mesa Vega, Patricio Malcolm, Ahmed Alom Vega, Yanner Rascón Falcón, Yamilé Cruz Montero, Karla Martínez Rabanal, Aldo López Gavilán, Jenny Peña, all of whom are young promising Cuban talents, who are worthy of both national and international recognition.
The Cuban National Philharmonic Orchestra, directed by Maestro Enrique Perez Mesa, will share the podium with Daiana Garcia Siverio and Jose Antonio Mendez Padron. The Universidad de las Artes Philharmonic Orchestra (ISA), will join the Lyceum Mozartiano de La Habana, playing scores from old repertoires. Both of these orchestras will accompany all of the concerts played at the Teatro Marti.
During Havana's long summer afternoons, fans with a refined ear will be seduced by this instrument, which was created and perfected by the Florentine Bartolomeo Cristofori.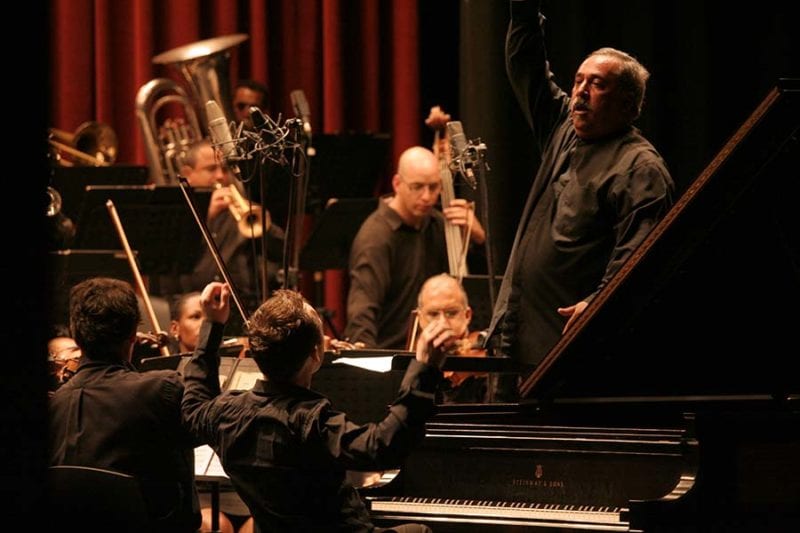 Click on the thumbnails below to view all the photos in this gallery. On your PC or laptop, you can use the directional arrows on the keyboard to move within the gallery. On cell phones use the keys on the screen.