Afro Bantu from Pinar del Rio, Cuba
Photo Feature by Elio Delgado Valdes
HAVANA TIMES – The Afro Bantu troupe are descendants of the Congos and preserve their ancestral traditions, they playing the three Yuka drums: cachimbo, caja, y mula.
This ethnic group live in the province of Pinar del Rio, in the hills of the municipality of Luis Lazo, where their ancestors lived as runaway slaves. They maintain the presence of instrumental ensembles, the Yuka, Makuta and kinfuiti and with a repertoire of songs related to their distinctive religious practice.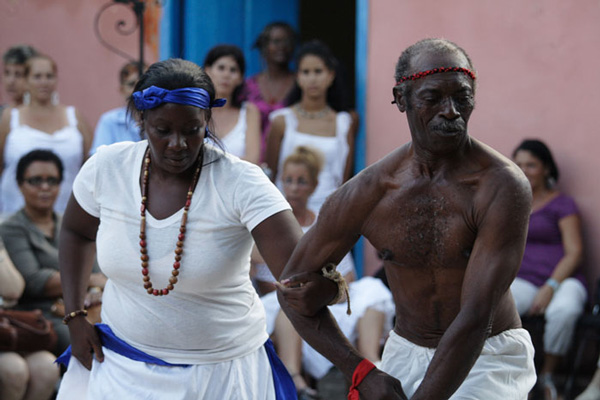 They are almost extinct, playing for religious events and holidays like the recent Wemilere festival (dedicated to the Orishas) where they show their African traditions that have survived with descendants.  

Click on the thumbnails below to view all the photos in this gallery. On your PC or laptop, you can use the directional arrows on the keyboard to move within the gallery. On cell phones use the keys on the screen.