Brouwer and Milanes: A Duo to Remember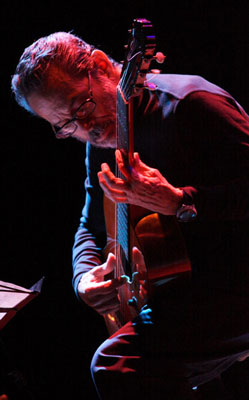 Text by Irina Echarry,  Photos: Elio Delgado Valdes
HAVANA TIMES — The Avellaneda concert hall at Havana's National Theatre had been filled with an expectant audience. As part of the 5th Leo Brouwer Chamber Music Festival, the theatre was about to stage a performance in celebration of the 160th anniversary of the birth of Cuban independence hero Jose Marti.
The concert, titled Amor de ciudad grande ("Big City Love") was a very emotional experience, not only because of its guest performers – including Niurka Gonzalez (flute), Maria del Henar Navarro (piano), the Presto string quartet, Venezuelan guitarist Silfredo Perez and Brazilian musicians Edelton Gloeden (guitar) and Adelia issa (soprano) – but also because of the surprise left for the end.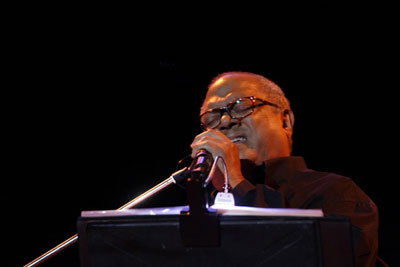 "It's him, he's going to play!" some surprised members of the audience exclaimed on seeing renowned Cuban musician Leo Brouwer walk on stage, after many years of being absent from Cuba's stage as a performer.
With his guitar, Brouwer accompanied Pablo Milanes, who sang the verses dedicated to Marti he had turned into a song some 40 years ago.
In 1973, Milanes had produced a record titled Versos Sencillos ("Simple Poems"), consisting entirely of guitar solos. During the concert, the musician evoked some of those early works through versions arranged by pianist Miguel Nuñez and Milanes himself.
It was an evening to remember, said Brouwer – and he was right. Suffused with lyricism and tenderness, the concert was an opportunity to enjoy the music and the voice of two greats of Cuban culture.

Click on the thumbnails below to view all the photos in this gallery. On your PC or laptop, you can use the directional arrows on the keyboard to move within the gallery. On cell phones use the keys on the screen.