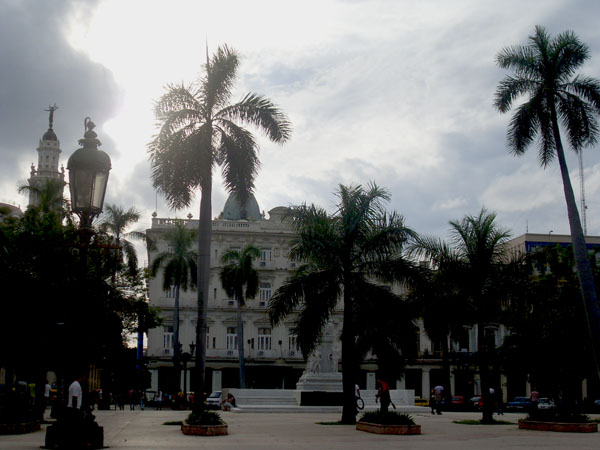 Photo Feature by Elio Delgado Valdes
Text: Elvira Pardo Cruz
HAVANA TIMES — One of the busiest places in Havana is Central Park. Seated on one of the stone benches, the unique setting makes us visualize a museum of architecture, surrounded by buildings where the ecliptic and classic style harmoniously dialogue, the Gran Teatro de La Habana, the Inglaterra, Telegraph, Plaza and Central Park hotels and the Manzana de Gomez, the Asturian Center, the Payret Cinema and the Capitolo building are real gems.
The park once hosted the city's first book fairs and National Comedians event. It now includes scenes of culture, artwork and book sales, photo exhibitions, a tourist transport bus stop and that of horse drawn carts. For decades it's been the home to the Hot Corner, a space where passionate baseball fans debate aspects of the national sport.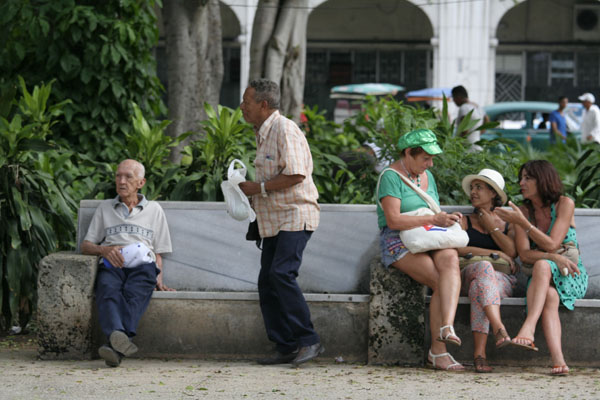 Historians say the construction of Central Park dates back to the demolition of the walls of the city (beginning in 1863) and the construction of the Alameda de Isabel II (Paseo del Prado), its name because it was at the center of the two sections of the Alameda.
Surrounded by street lamps, fountains and small sculptures that decorate small interior trails, lush and ancient trees invite the passerby to rest, protected from the sun.
At the center of the park is the monument to José Martí, the first statue erected in his honor, unveiled on February 24, 1905, made in white marble at a cost of 4500 dollars. The work was done by Cuban sculptor José Vilalta Saavedra in his studio in Rome. Appearing in relief, allegorical Liberation Army soldier figures appear with the coat of arms of the Republic. On the pedestal sits the monument's iconic golden spike, with its history of theft and misfortunes, donated by Juana de Varona, later replaced by a copy.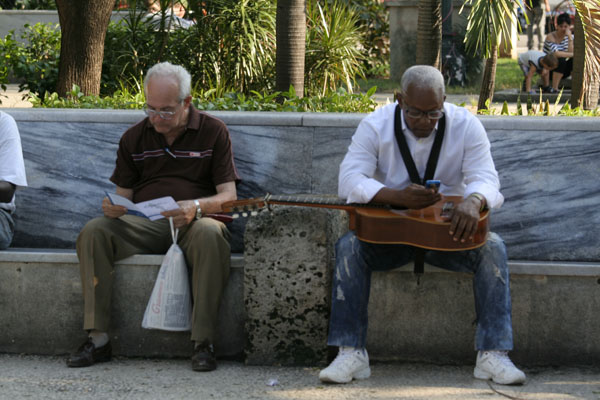 The monument is surrounded by twenty-eight royal palms, symbolizing the birth date of Marti, in harmony with the surroundings, eight stones representing the medical students shot on November 27, 1871.
The image of Marti in the center of the park appears to be once again delivering a speech to the Cubans of all times.
Click on the thumbnails below to view all the photos in this gallery. On your PC or laptop, you can use the directional arrows on the keyboard to move within the gallery. On cell phones use the keys on the screen.