Costa Rican Band Editus in Havana's Old Town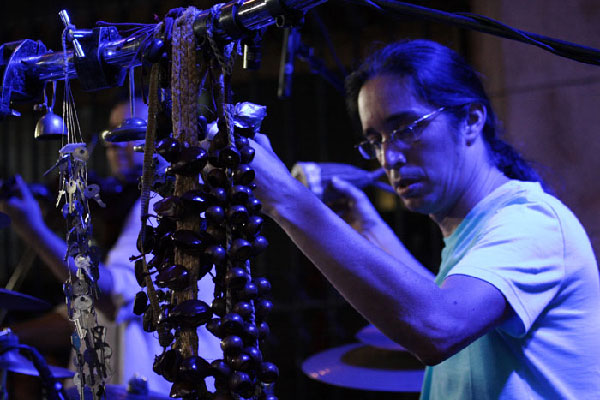 By Irina Echarry (Photos: Elio Delgado Valdes)
HAVANA TIMES — Jazz, New Age, classical and Latin American folk music chords filled Havana's old town, lending its commonly sober ambience a new spirit. The rains – which had forced organizers to set up the stage in the gateway of one of the Plaza Vieja's colonial buildings – gave way to a pleasant clear sky on the night of September 17.
Next to unknown in Cuba, the Costa Rican band Editus has been in the music business for over 20 years and has performed at some of the world's most renowned music venues, such as Carnegie Hall and the Montreaux and Monterrey jazz festivals.
On this occasion, before a small but attentive and grateful Cuban public, they played several numbers from their first album (Ilusiones), Madera, by Costa Rican composer Luis Castillo, Encuentro (dedicated "with love to maestro Eduardo Martin and his family") and Libertango, by Astor Piazzola.
The band also performed several numbers from their album Decada (recorded in celebration of the band's 10th anniversary), such as Pasaje abierto, a song which combines Afro-Caribbean rhythms with New Age chords. The band dedicated two numbers, Jesu Bonilla's Pampa and Tocu, to Guanacaste. In the language of the Malecus, a tribe of indigenous people that inhabits the north of Costa Rica, Tocu means god or supreme being.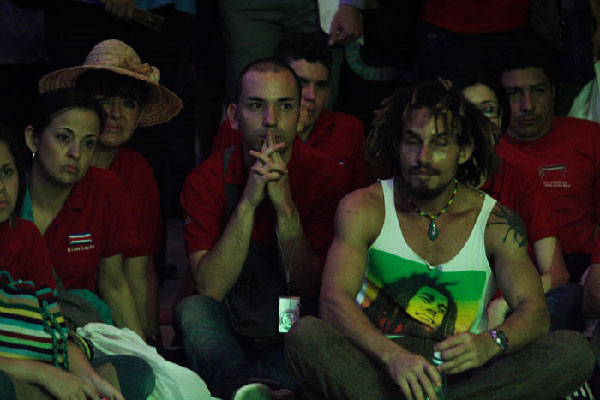 The musicians – Ricardo Ramirez (violin), Edin Solis (guitar) and Carlos Vargas (drums) – regaled us with a different and sublime experience, remaining true to the band's name: Editus, a Latin word meaning "elevated and sublime." At the close of the concert, they expressed their joy at being able to perform in this "warm country, whose culture is so rich. It's always interesting to be able to exchange information and mutually explore the richness of our two cultures."
It was both interesting and rewarding to be able to experience a kind of jazz music that is different from the one we're used to here. The concert was an encounter between the modern and the traditional, the technological and the academic, those ingredients that musicians shape as they see fit, instilling them with passion and art.

Click on the thumbnails below to view all the photos in this gallery. On your PC or laptop, you can use the directional arrows on the keyboard to move within the gallery. On cell phones use the keys on the screen.