Concert to End Violence against Children
HT Photo Feature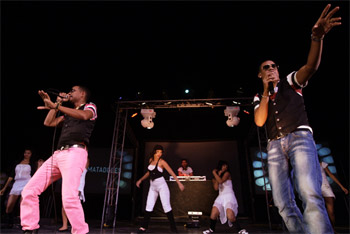 HAVANA TIMES, March 17 — Several popular Cuban artists came out this week for a concert in support of the global campaign to combat violence against children.
Sponsored by UNICEF, the concert at the Mella Theater was headlined by electroacoustic DJ  Alejandro Núñez with the participation of popular guest artists Haila, Legna, Danger, Maria Mompié, Aned Mota, Randy Malcom and others.
The Cuban Music Institute and the National Laboratory of Electroacoustic Music made the concert possible.
Click on the thumbnails below to view all the photos in this gallery. On your PC or laptop, you can use the directional arrows on the keyboard to move within the gallery. On cell phones use the keys on the screen.