Photo Feature by Elio Delgado Valdes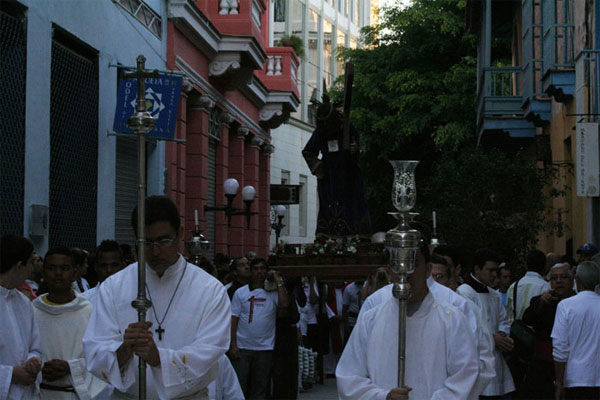 HAVANA TIMES — For the second consecutive year Cubans were given the day off for Good Friday, at the request of the Catholic Church. After a mass led by Cardinal Jaime Ortega, the Way of the Cross procession took place in Old Havana from the Cathedral down Mercaderes and Amargura Streets to the Plaza de Cristo.

Click on the thumbnails below to view all the photos in this gallery. On your PC or laptop, you can use the directional arrows on the keyboard to move within the gallery. On cell phones use the keys on the screen.