Cuba Hip Hop with Escuadron Patriota
Photo Feature by Elio Delgado Valdes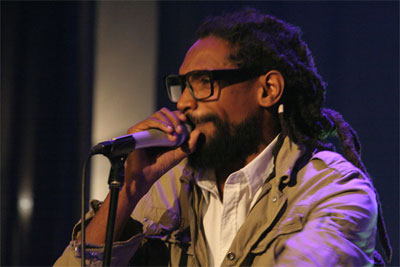 HAVANA TIMES — This feature is of a concert by rapper Raudel Collazo (Escuadron Patriota) and guests that took place at the Cine-Teatro Avenida of Marianao on March 11th.
The musician uses hip hop as a base but also draws on reggae, rumba, trova and elements of jazz.
The audience, including many faithful fans, knew the lyrics to his songs and while the theater resulted small, the organization including the sound and lights was very professional.
The accompanying musicians were Dj: Rapho X, Piano: Roger. Trumpet: Kahlí, Percussion: Yordenis, Bass: Julito, Guitar: Carlito.
The guests included: Roberto Carcasses , Maikel Xtremo, Danay Suarez, Barbaro El Urbano Vargas, Charly Mucharrima and Etian Brebaje Man.

Click on the thumbnails below to view all the photos in this gallery. On your PC or laptop, you can use the directional arrows on the keyboard to move within the gallery. On cell phones use the keys on the screen.