Cuba Hosts National Geographic Photo Expo
A Great Gift for Lovers of Photography and Nature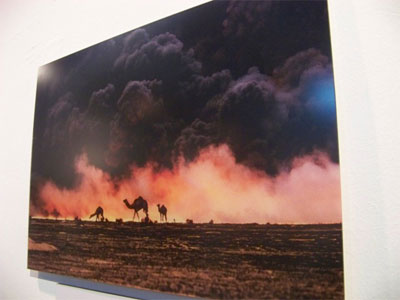 Photo feature by Ernesto Gonzalez Diaz
HAVANA TIMES — The Fototeca de Cuba, located in Plaza Vieja in Old Havana, the historic center of the city, is currently exhibiting a show of the 50 best photos published throughout the history of the prestigious US magazine National Geographic.
In these are images captured by photographers with that publication from the 1970s to the present on all continents, with the particular shots having been selected by the magazine's readers.
These photos show how people live in different parts of the world, the majesty of nature, the beauty of the wildlife and the environmental impact of human activity. They are shots that compel, attract, and sensitize – though at the same time teach.
Any lover of photography and nature will enjoy and appreciate this gift that the Fototeca is presenting for us, which includes everything from a false elephant charge to the remains of the Titanic lying on the depths of the Atlantic.
Curated by Professor Rufino del Valle, the exhibit will be on display until January 14, when it will then begin traveling to several other provinces.

Click on the thumbnails below to view all the photos in this gallery. On your PC or laptop, you can use the directional arrows on the keyboard to move within the gallery. On cell phones use the keys on the screen.