Cuba Hosts Psycho-ballet Event
Photo feature by Elio Delgado Valdes
HAVANA TIMES — The 3rd International Psycho-ballet Conference on "Dancing with the Heart" was held in Havana's Africa Museum from April 1 to 6.
The general director of the event was Georgina Fariñas, the deputy director was Claudia Figueroa, while the participating countries were Colombia, Mexico, Italy, Spain, Sweden, Peru, Bolivia, Brazil, and Nicaragua – with Cuba serving as the host nation.
Nicaragua stood out with the presentation of its project Años Magicos (Magical Years), a work presented by its coordinator Luz Patricia Lopez Palacio and her team. The educational center that hosts this project in Nicaragua is for people with mental, sensory and physical disabilities and those suffering from autism. Attention Is given to work directed at children who have learning and behavioral problems through psycho-pedagogical approaches and the TEACCH and the Artistica programs.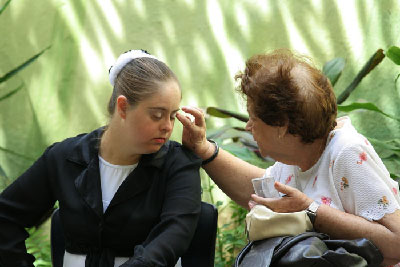 These three efforts are being applied with the psycho-ballet method, stimulating children's special abilities to relate to society and to improve their quality of life through art. The TEACCH program — as an educational program for people with autism and communication disorders — helps overcome essential difficulties, develop basic skills levels and give the families of these children the tools to work at home and assist in the sufferer's social integration.
For more information on these, go to www.psicoballetnicaragua.blogspot.com or email the program at [email protected].
In relation to Cuba, we can point to the work of Danelis Mancilla Prieto and her project Encuentro y desencuentro (Connection and Divergence). Intended for children with cancer in the family environment, this effort focuses on how to manage the quality of life of children with cancer who live as inpatients at the Oncology Hospital in Havana.
For her part, Jedidah Rigual Maria Gonzalez, who is a music therapy instructor, presented the project MUSICREART, which is based on psycho-ballet and aimed at children with Down's syndrome. These youth participate in a program called Petalos de Amor (Love Petals). The site of this project is the Eduardo Saborit Sports Center in Havana's Playa municipality. It's sponsored by the National Institute of Sports, Physical Education and Recreation (INDER).

Click on the thumbnails below to view all the photos in this gallery. On your PC or laptop, you can use the directional arrows on the keyboard to move within the gallery. On cell phones use the keys on the screen.