Cuban Band Yucafunck's First Concert
Photo Feature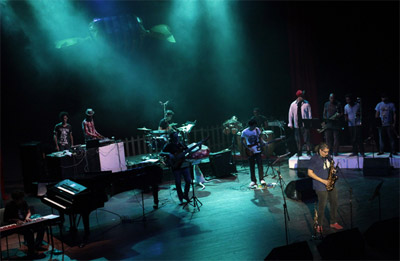 HAVANA TIMES — The musical project called La Yucafunck held their first concert last weekend before a packed and enthusiastic audience at the National Theater in Havana. They played classic jazz, bossa nova and Cuban conga music.
The band is made up of a dozen talented young musicians including Aldo López Gavilán, Harold López Nussa, Ruy López Nussa, Robertico Martinez, Michel Garcia, Juan Carlos, Evaristo Denis, Claudio Poirot, Dj Jigue, Gretel Barreiro, David Torrens, Mikel y Avi.

Click on the thumbnails below to view all the photos in this gallery. On your PC or laptop, you can use the directional arrows on the keyboard to move within the gallery. On cell phones use the keys on the screen.