Cuban Flamenco at CUBADISCO 2013
By Isbel Díaz Torres (Photos: Elio Delgado Valdes)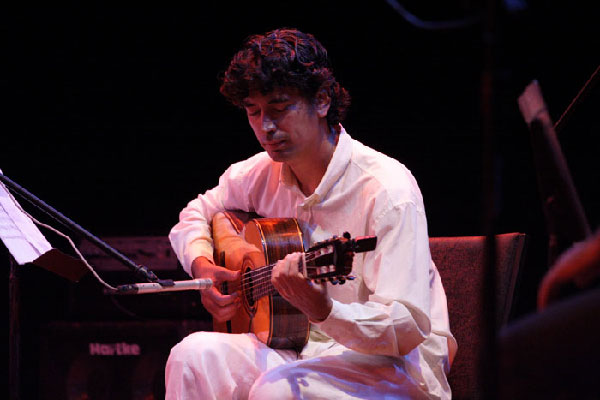 HAVANA TIMES — One of the highlights of the recently concluded CUBADISCO 2013 International Fair was a concert by Cuban guitarist Josue Tacoronte, held this past Saturday, May 25, at the Covarrubias Hall of Havana's Teatro Nacional.
During the concert, Tacoronte took on the challenge of performing, in the rhythmical movements characteristic of flamenco, some of the most popular pieces composed by Leo Brower, who many critics consider the greatest concert music composer in Cuba.
Brower, who attended the performance, seemed fascinated with the idea, and wrote a number of lines for the program, where he comments that "listening to a flamenco version of my music is very gratifying, particularly when it is performed with such originality."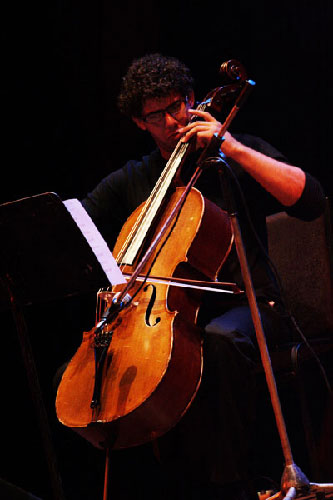 Cuba's most renowned guitarist bestowed the CUBADISCO Award on the young talent, whose "Brower Flamenco" – greatly enjoyed, among other numbers, by those in attendance –  earned him the acknowledgement of best concert soloist.
Some of the pieces included in the album, produced by the Espiral Eterna label, are "Un día de noviembre" ("A Day in November"), "El Decamerón Negro" ("The Black Decameron"), "Elogio de la danza" ("In Praise of Dance"), "Drume negrita", "Música incidental campesina" ("Incidental Peasant Music") and "Metáfora del Amor" ("Love Metaphor").
This last piece included unpublished materials recorded by Leo Brower himself in 1974.
The performance of this particular piece was one of the most intense moments of the concert, where Tacoronte's live guitar performance, Brower's free interpretation of "Romance anónimo" ("Anonymous Romance") and a dance number by a ballerina who seemed to transfigure herself melodiously, from guitar to lover, were masterfully fused.
The young guitarist and composer explained to the audience that the idea for the concert stemmed from his discovery of points of contact between Brower's pieces and flamenco music. Fusing the two must have been no easy task, for, while Cuba's classical style is characterized by subtlety, sobriety and scant reliance on proverbial techniques, flamenco is exuberant, baroque, and totally explicit in its treatment of different issues, externalizing all feelings and suffering.
We are therefore justified in describing Tacoronte's renditions as masterful, for, conserving Brower's complex harmonies and rarefied passages, the guitarist managed to re-frame the pianist's pieces (as in the case of "Drume negrita"), or dissolve and couple them with melodic variations (as in "Día de noviembre"), to offer a unique performance.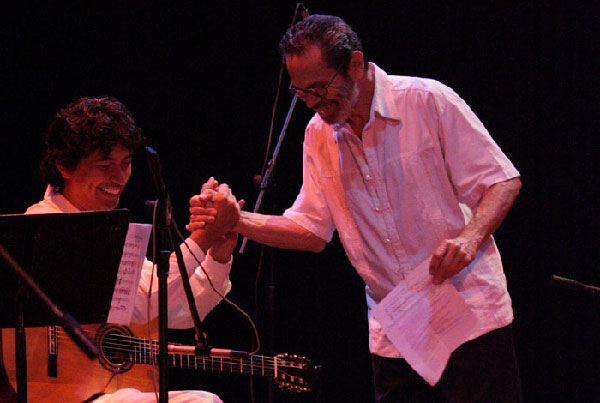 The concert would not have been possible without the group of magnificent musicians who accompanied Tacoronte. Some artists worthy of mention are percussionist Ruy Adrian Lopez-Nussa, flutist Niurka Gonzalez, young cellist Alejandro Martinez, veteran lutist Erdwin Vichot, and Mexican folksinger Alberto Solis.
Josue Tacoronte has been an instuctor at Mexico's Proart music academy since 2001. His 2007 debut album, "Josue Tacoronte and Skapao", combined different music genres, such as bolero, son, jazz, flamenco and concert music.

Click on the thumbnails below to view all the photos in this gallery. On your PC or laptop, you can use the directional arrows on the keyboard to move within the gallery. On cell phones use the keys on the screen.