Fito Paez, Los Van Van and Silvio at the Havana Film Festival
HT Photo Feature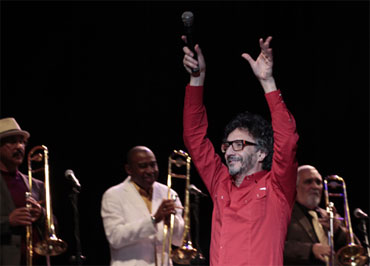 HAVANA TIMES — When the 34th Havana Film Festival officially opened earlier this week it was a night to remember. The highly popular argentine singer Fito Paez joined with the Cuban dance band par excellence, Los Van Van, to delight the audience at the Karl Marx Theater in the capital.
A documentary film on Cuban singer/songwriter  Silvio Rodriguez was the evening's cinema presentation.
The Havana Film Festival is in full swing and continues through Dec. 14th. On the 15th the winning films will get an extra showing.

Click on the thumbnails below to view all the photos in this gallery. On your PC or laptop, you can use the directional arrows on the keyboard to move within the gallery. On cell phones use the keys on the screen.