Hamel Alley Community Art Project
Photo Feature by Elio Delgado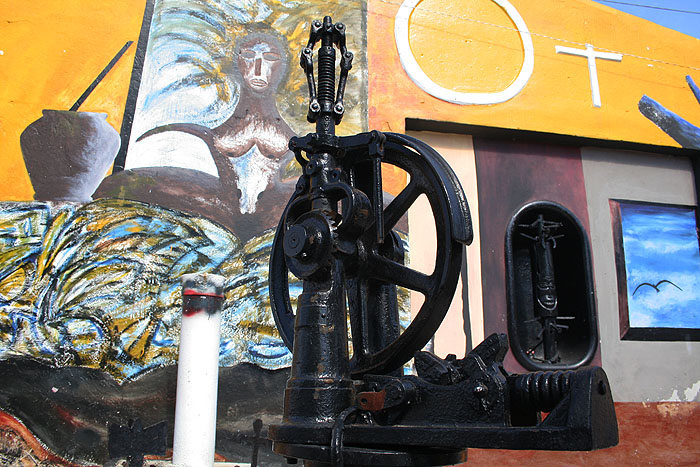 HAVANA TIMES, Oct. 30 — The Callejon de Hamel art project recently celebrated Cuban Culture Day doing community work with university design students. For the participants and others of us present they explained the promotion work done with the community in general and with the students.
At first I thought that their work was only painting but then I found out that isn't the case in this community with a high level of problems both of young people and in the families. Over time I've been able to see the changes in the place.
In Hamel Alley you can hear music from established groups and also from new talents who are given an opportunity as on this occasion with the group Aldache from Matanzas province, with its young musicians with a lot of desire to create.
Salvador, the founder of the Callejon de Hamel art project, welcomed the guests and extended an invitation for January 6, 2011 when he said a major religious event will be celebrated for the first time.
Click on the tumbnails below to view all the photos in this gallery