Havana, Architecture and Urbanism (Part 2)
The modern movement   
Photo Feature by Ariel Glaria Enriquez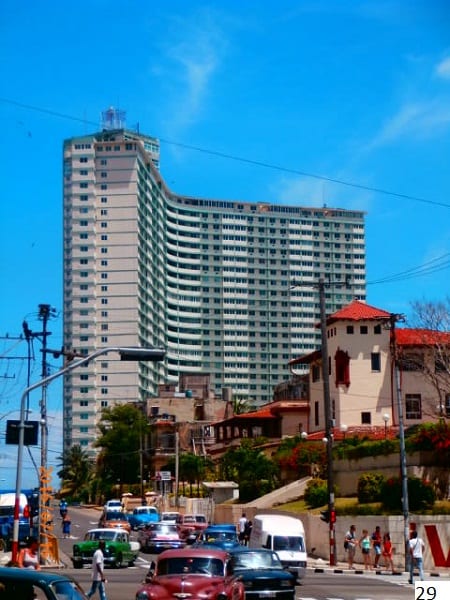 HAVANA TIMES – If in the 1920s, magnificent buildings such as Cuba's National Capitolio, the ETECSA building or Havana's Grand Theatre were built, in the 1930s, the Spanish character that remained in Old Havana and Central Havana's closed blocks began to show hints of new styles in their serene neoclassical facades.
In true Wall Street style, tall serrated columns in bank and monumental office building entrances revealed this change in mentality and the end of an era. The solemn sobriety of Modern Monuments and Art Deco's elegant verticalism took on great superiority in the 1930s and 40s, and would be key in the transition to the modern movement's more flexible styles.
At that time, Havana had become one of the main tourist destinations for thousands of US holidaymakers. Miami was just a bridge to get to Cuba's tropical paradisaical landscapes.  At the same time, a large sector of society lived jam packed in the city's residential buildings and bunkhouses.
Havana's vibrant nightlife, which was originally tied to the coastal breeze in the Marianao or Buena Vista neighborhoods, entered deep Havana: night clubs, the new Cha cha cha and Mambo rhythms or the long lines of ostentatious cars which would be the sirens warning us of the frenetic period of upheaval that had been idealized by so many in the 1950s. The black storm clouds of Cuba's political climate, which could be seen on the horizon from the very beginning, would end in the following decade, after a century of the country gearing towards becoming a metropolis.
Starting the 1960s, new building projects were set up in rural areas. Havana stood still in time and, even though our current government rules from here, its policies will always be scornfully anti urban. This explains the pitiful state of Havana's architectural conservation and all the patrimony that entails.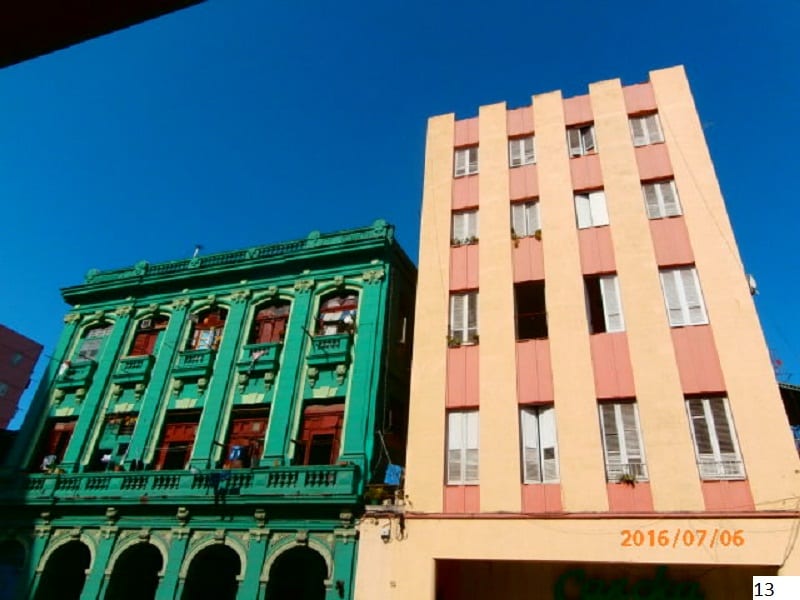 Click on the thumbnails below to view all the photos in this gallery. On your PC or laptop, you can use the directional arrows on the keyboard to move within the gallery. On cell phones use the keys on the screen.