Havana from Behind a Camera
Photo Feature by Puru Panchalingam*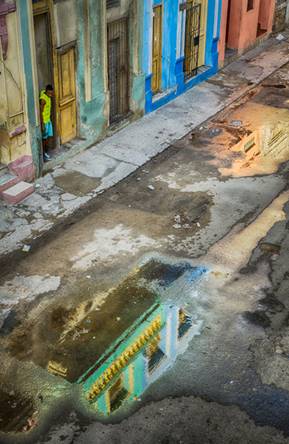 HAVANA TIMES — As I landed in Havana in November, 2014, the city had turned 495 year old, the last 55 of which were spent frozen in time since the Cuban revolution. Battered by hurricanes and bleached by the Sun, Havana is a city of contrast and faded elegance. It easily offers up its history, sights and colours. It is by far, one of the most elegant, visually seductive and gritty cities I have photographed.
As I walked the city's lively narrow streets, it provided little visual clutter. I didn't have to contrive a line of sight that left out gigantic McDonalds arches, Nike swooshes or Mastercard billboards, a corporate brands and advertising desert. Yet in every direction, there is something eye-catching kept afloat by the rhythm of the buildings and inhabitants.
In old Havana and along the Malecon sea-wall there is a lot of restoration work underway to resuscitate the crumbling buildings to their former glory. Numerous and often smoky vintage cars ply the city boulevards making this the largest museum to 1950s American cars.
As the day draws to a close and the Sun sinks behind the Havana skyline, I escaped to the rooftop terrace of my casa-particular.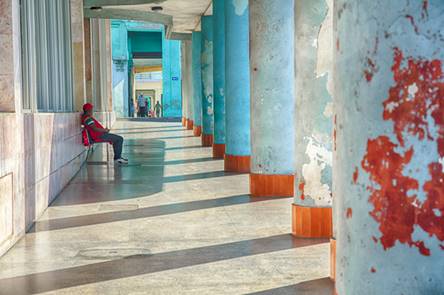 It is the perfect spot to spend the warm muggy Havana evening. The bluish and yellowish glow of streetlights descend over the quieting city below. I sipped rum, smoked a cigar, and sorted through my days photos.
I was faced with a familiar dilemma, what photos to keep, and what to throw away. It is not an easy process. As a new political dawn rises over Cuba, I can only fathom what Havana will keep, and what she will throw away. With normalization of relations with the United States, Cuba has leapt into a historical decisive moment. Where will her feet land, and how will she change? – only time will tell.
—–
(*) To see more of HT reader Puru Panchalingam's photographs visit:  http://goo.gl/XGLfzw  or   https://www.facebook.com/media/set/?set=a.801544173222109.1073741849.598166803559848&type=1&l=ca1b81539b
Click on the thumbnails below to view all the photos in this gallery. On your PC or laptop, you can use the directional arrows on the keyboard to move within the gallery. On cell phones use the keys on the screen.