Havana's Alameda de Paula Promenade
Photo feature by Ernesto Gonzalez Diaz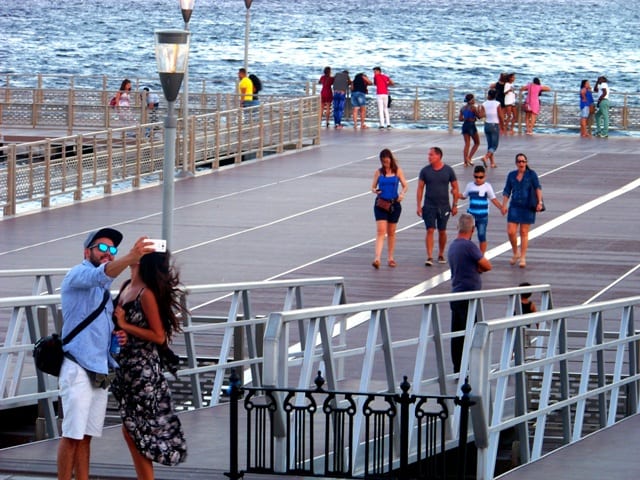 HAVANA TIMES — La Alameda de Paula is a promenade in Havana some 400 meters long running parallel to the Port Avenue. It's found in the San Isidro neighborhood, very close to our national hero Jose Marti's birthplace, and where the famous Yarini defeated the French Letop in a war of pimps in the early 19th century, before being assassinated by the same horde.
Today, there is a floating path which goes about 100 meters into the port, a brewery in the "Old wood and tobacco warehouse" and the recently constructed docks for small boats which transport people across the bay to the towns of Regla and Casablanca.
It's a very beautiful place where you can relax, walk, read, talk to friends, and one adventurous person or another even tries to fish here.
Click on the thumbnails below to view all the photos in this gallery. On your PC or laptop, you can use the directional arrows on the keyboard to move within the gallery. On cell phones use the keys on the screen.