Havana's Different WiFi Hot Spots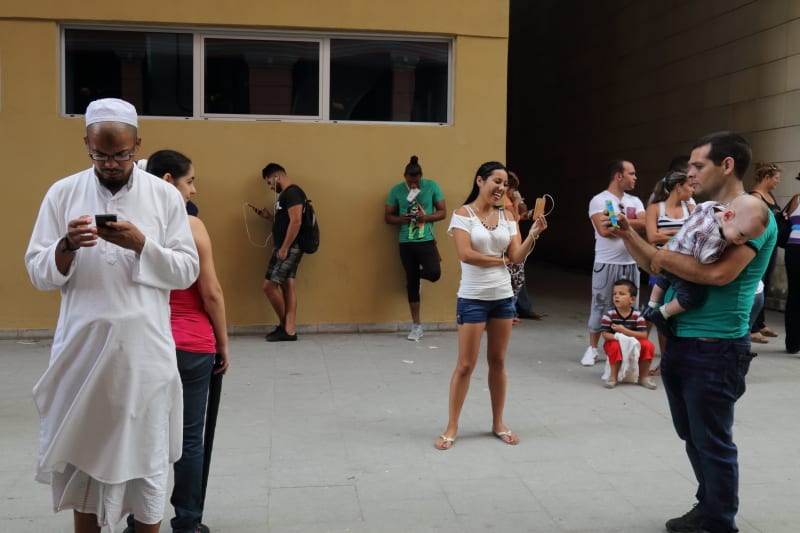 Fotorreportaje de Juan Suarez
HAVANA TIMES — Since mid-2015 several pay-for WiFi hot spots have been set up in the capital. While uncomfortable for users, who have no privacy and must listen to other people's personal conversations and without anywhere to plug in, they are widely considered "better than nothing."
The Cuban population is not permitted by the Castro government to contract home Internet service. The areas for WiFi, which at $2.00 CUC ($2.30 USD) an hour equals about 10% of the average monthly wage, are located in different centrally located places in some of the capital's municipalities.
The new service, prohibitive for the average unskilled or skilled worker or professional living off a salary, is mainly used by Cubans with family or friends abroad who help them financially.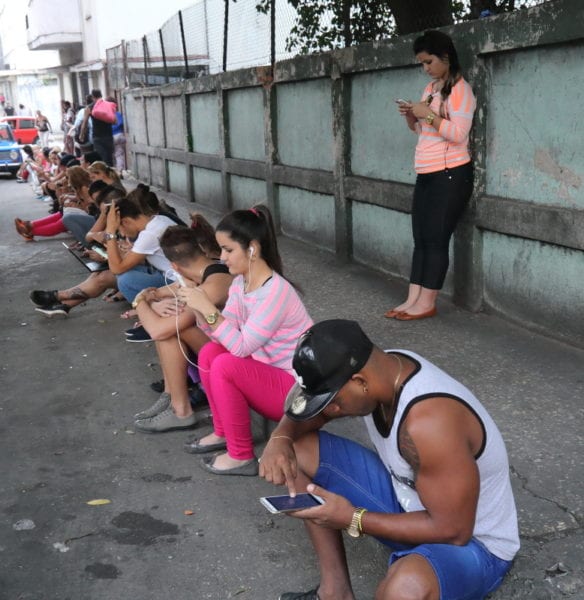 Click on the thumbnails below to view all the photos in this gallery. On your PC or laptop, you can use the directional arrows on the keyboard to move within the gallery. On cell phones use the keys on the screen.