Havana's "La Vibora" Neighborhood
Photo feature by Ernesto Gonzalez Diaz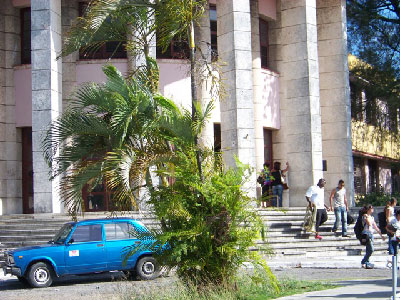 HAVANA TIMES — According to popular tradition, Havana's neighborhood of La Vibora (The Serpent) owes its name to an incident dating back to the 18th century.
On their way to Havana from the rural municipality of Bejucal, travelers would make a stop near a pharmacy with a sign bearing a caducean, the well-known symbol of the medical profession, which shows two entwined serpents.
In reference to this pharmacy, travelers began to refer to this place as "the serpent stop" ("la parada de la vibora").
Today, the neighborhood belongs to Havana's municipality of 10 de Octubre and is bounded by Acosta, Santa Catalina, Calzada de 10 de Octubre and Vento streets.
Approximately 3 square kilometers in size, it encompasses several senior secondary schools, a hospital, 2 polyclinics, a commercial area known as Monaco, a municipal cultural center, the seat of the city's municipal government and a municipal court, an art gallery, a movie theatre and other political, social and cultural institutions.
Though showing clear signs of neglect, the neighborhood's parks are one of the highlights of this community. Another noteworthy feature is its irregular and sloping topography, which has necessitated the construction of sets of steps adjacent to some of its major streets.

Click on the thumbnails below to view all the photos in this gallery. On your PC or laptop, you can use the directional arrows on the keyboard to move within the gallery. On cell phones use the keys on the screen.