Havana's "Malecon": The City's Sofa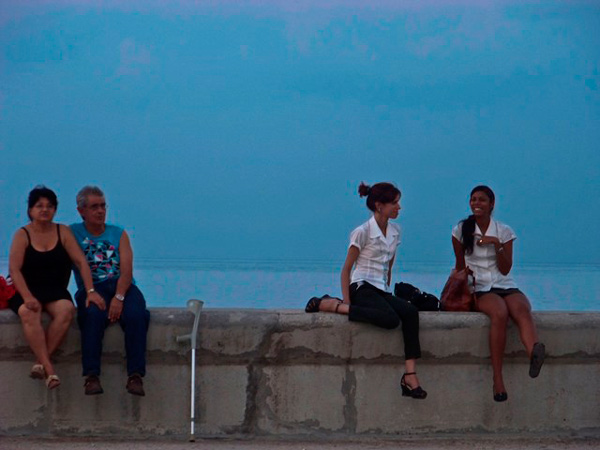 Photo Feature by Ernesto Gonzalez Díaz
HAVANA TIMES — Havana's Malecon ocean drive is one of the most renowned avenues in the city. Spanning nearly 9 kilometers – from the La Chorrera restaurant to the port-side avenue in Old Havana – it has always set the limit between the city and the sea. There is practically no visitor, Cuban or foreign, who has not taken a stroll down this thoroughfare.
For those of us who live in Havana, no matter whether we live close to or far from the ocean, it is almost a part of our family. There is virtually no one in Havana who hasn't courted someone, chatted, sung, wept or held intimate conversations with others on its wall. While some fish, others prefer to have a nap there, read or practice playing a musical instrument.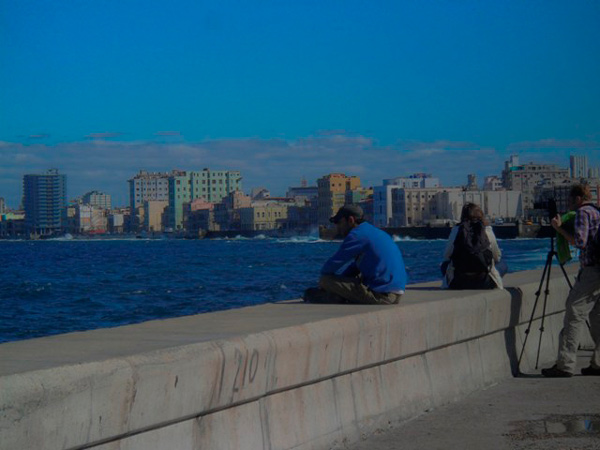 Some teenagers are sometimes reckless enough to go swimming along the ocean drive wall. A very good friend of mine insists on sitting on the Malecon wall every time we go out, after going to the theater, the movies, an ice-cream parlor or to an Italian restaurant. It doesn't matter whether the place is crowded or not, one can converse there better than anywhere else – it's like the outing's dessert. The sunset, seen from the ocean-drive wall, is one of the most beautiful spectacles the city has to offer us.
The Malecon is also one of the most picturesque and most widely photographed place in the city. The photos below do not aim to convey a sterilized or idyllic image of the ocean drive, only an overview of some of the places people frequent on a daily basis.

Click on the thumbnails below to view all the photos in this gallery. On your PC or laptop, you can use the directional arrows on the keyboard to move within the gallery. On cell phones use the keys on the screen.