Havana's "Marabana" Marathon 2014 in Pictures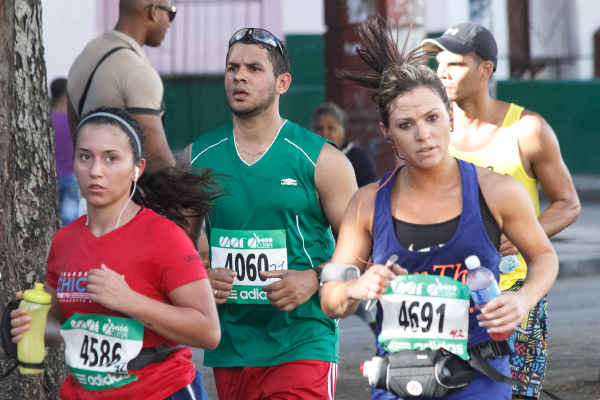 Photo Feature by Juan Suárez
HAVANA TIMES — The annual Marabana marathon took place last Sunday with 3,800 participants, including 664 foreigners, aiming for the full run at 42 kilometers or the half marathon at 21 kms. The action got underway in front of the Capitolio building at 7:00 a.m.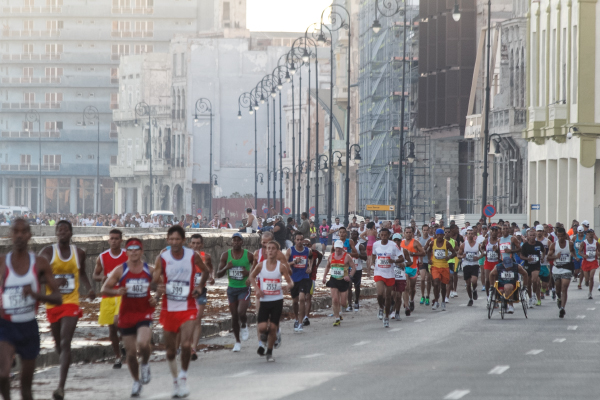 Jorge Luis Suárez (2:28:45) was the first to cross the finish line for the men running the full marathon, followed by Alexeis Marchado (2:34:51) and Yumier Fouman (2:34:56). Misleidys Vargas (3:09:30) was the winner for the women with Leticia Cedeño (3:21:47) second and the Canadian Elita Rahn (3:27:06) third.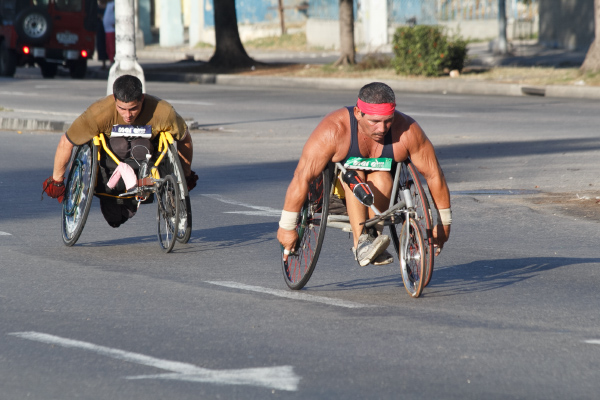 In the half marathon the best time was from Richer Pérez (1:10:02). The athlete will be competing in the Central American and Caribbean Games taking place in Veracruz, Mexico. He will run the full marathon on Nov. 30th. Henry Jaen (1:10:49) finished second and Lioyan Torress (1:11:09) third.
The best women's ½ marathon came from Yailen Garcia (1:20:58), followed by Milena Perez (1:25:58) and Raquel Martinez (1:33:55).
Click on the thumbnails below to view all the photos in this gallery. On your PC or laptop, you can use the directional arrows on the keyboard to move within the gallery. On cell phones use the keys on the screen.