How Rural Cuba Celebrates New Years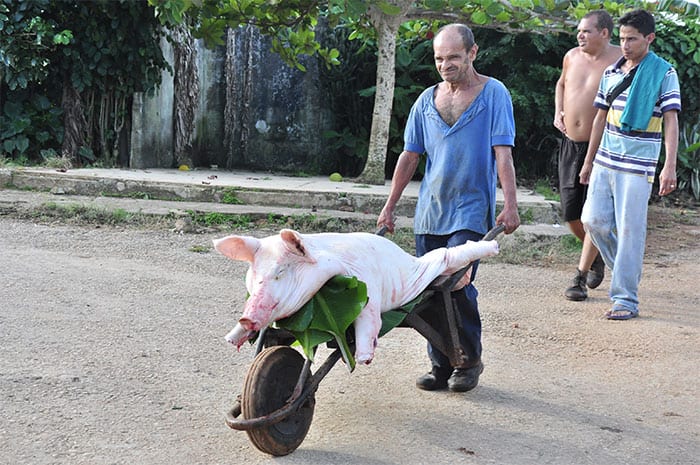 Photo feature by Lorenzo Crespo Silveira
HAVANA TIMES — The following pictures I wish to share with you were taken during the New Year festivities held at one of the remote communities of Niceto Perez, Guantanamo, expressive of the customs of Cuban farmers. They were taken using my cell phone, as my digital camera has been without a card for some days now.
You will see two ways in which pigs are roasted: the traditional method, using a stick, and on a grill – both offering good results in terms of taste.
Enjoy!
Click on the thumbnails below to view all the photos in this gallery. On your PC or laptop, you can use the directional arrows on the keyboard to move within the gallery. On cell phones use the keys on the screen.