International Dog Show Held in Havana
Photo Feature by Elio Delgado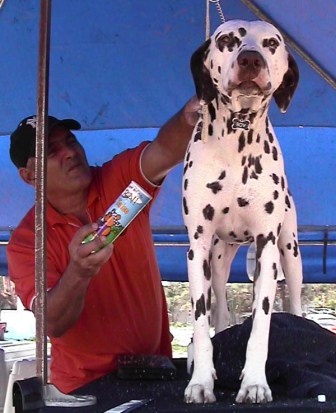 HAVANA TIMES, April 24 – The Cuban Dog Breeders Federation concluded its Springtime 2010 International Canine Exhibition in Havana with the participation of 14 canine clubs, several organizing committees and representative dog breeds from several countries.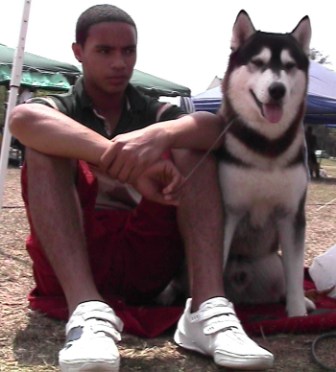 Founded in 1985, the Cuban Dog Breeders Federation (Federación Cinológica de Cuba, or FCC) carries out work that has as its basic objective the genetic study in each of the races with the aim of their development and reproduction.
At the event, four primary awards were granted: Champion, the Grand Cuban Award, International Champion, and the Central America and the Caribbean Champion. The jury was made up of Ana Eugenia Vazquez from El Salvador, Alfredo Gomez of Colombia, Julio Ronco from Panama, as well as Natasha Diaz and Nelson Borroto of Cuba.
Federation president Miguel Calvo reported that the recent show demonstrated results obtained after many years of arduous work in the areas of research and genetics. He added that this has been accomplished thanks to the responsibility of breeders in Cuba and the rest of the world.
This event ran from April 15 to 18 with free admission running from 10:00 a.m. to 6:00 in the evening. According to the federation's public relations head, Guido Serrano Guerra, the expo has become a cultural initiative that gathers together all those people who make it possible for work with canines to go beyond a simple professional glance.
In determining the winners of each award, the jury kept in mind the standards established by the International Dog Breeders Federation, whereby parameters that each race should possess are measured and each animal is evaluated in terms of its pure bloodedness and its closeness to those standards.
For those men and women who devote their working days to these grateful animals, the most important recognition will be the affection of their dogs, which to each one of these people have become much more than that. They define them according to the words of French writer Victor Hugo, "The virtue that could not be reached by humans was achieved by the animal."
Click on the tumbnails below to view all the photos in this gallery