Irina Echarry, photos: Caridad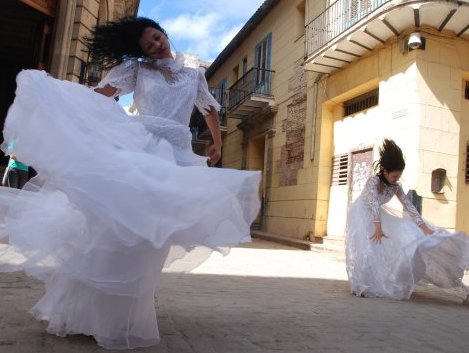 HAVANA TIMES, Feb. 8 — "What a sad bride," Amelia said while finishing her drawing.  But the girl was not painting a wedding.
Around her —running from side to side— were three other young woman dressed in white lace.
They moved their bodies with intensity as their black hair contrasted with the bright morning sun.
This was an art-dance activity taking place at the theater of the Retazos Contemporary Dance Company, directed by Isabel Bustos.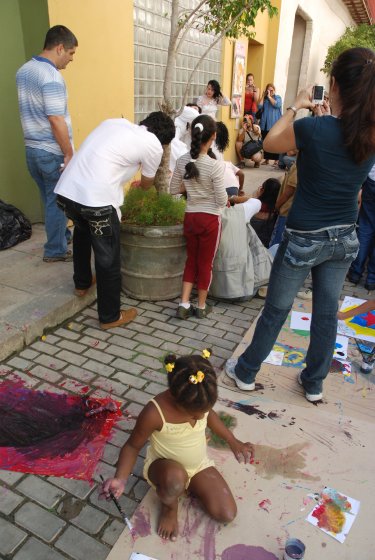 Several boys and girls left their imaginative impressions of the scene by drawing on pasteboard.
The activity marked the beginning of "Latin American Photography Week," an effort organized by the Office of the Old Havana City Historian and the Simon Bolivar Museum to revitalize photographic art and to create settings for exchanges between numerous practitioners, professionals and enthusiasts.
The event include a forum, the showing of documentaries and photographers' portfolios, exhibitions by talented artists from different countries; as well as a unique "Toma Fotográfica de la Habana" (Taking Photos of Havana), in which images will be captured on the weekend and then shared on the planned concluding day.
From February 6 to 11, Old Havana will be in movement with activities to promote greater knowledge and development of photography in an effort to preserve the visual impressions of the continent.
Click on the thumbnails to see all the photos in this gallery