Pablo Milanes, a Spectacular Concert in Cuba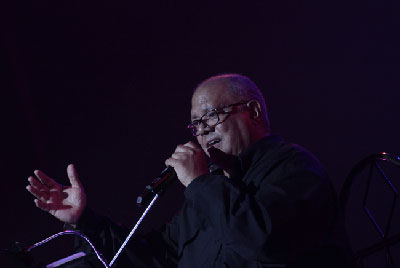 Photo Feature by HT
HAVANA TIMES — Pablo Milanes, one of Cuba's most beloved singer/songwriters, returned to a packed 5,000 seat Karl Marx theater in Havana for an unforgettable one-night only concert on May 19th.
With a band of excellent musicians, for nearly two hours Milanes, 68, performed over twenty songs spanning a repertory of decades as well as three themes from a soon to be released album.
The audience, a wide mix of several generations, sang along to the songs they know like the back of their hands

Click on the thumbnails below to view all the photos in this gallery. On your PC or laptop, you can use the directional arrows on the keyboard to move within the gallery. On cell phones use the keys on the screen.