Photography Festival in Havana
Photo Feature by Ernesto Gonzalez Diaz
HAVANA TIMES — A unique festival titled Photography and City took place recently in the Plaza Vieja square of Old Havana. Held in front of the National Photographic Library the event was sponsored by the City Historian's Office. The photos, which were delivered in advance and evaluated by specialists of that office, were exhibited on the fence of one of the city's most attractive tourist sites.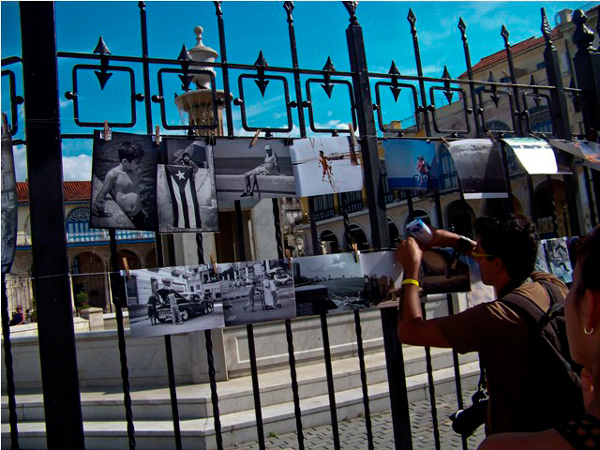 There were several photographers, both professional and amateur, who came to the event and it was very gratifying to see so many excellent pictures on the theme of the city and its people, showing that photography is continually gaining adherents mainly among youth.
The festival ended with a performance of the Quinqué project, which aims to promote artistic photography taking place in Cuba, and a concert by the Deja- Vu group. It would be very helpful for such events be repeated frequently.
Click on the thumbnails below to view all the photos in this gallery. On your PC or laptop, you can use the directional arrows on the keyboard to move within the gallery. On cell phones use the keys on the screen.