Puppets that Captivated Elderly Cubans
Photo Feature: Elio Delgado Valdes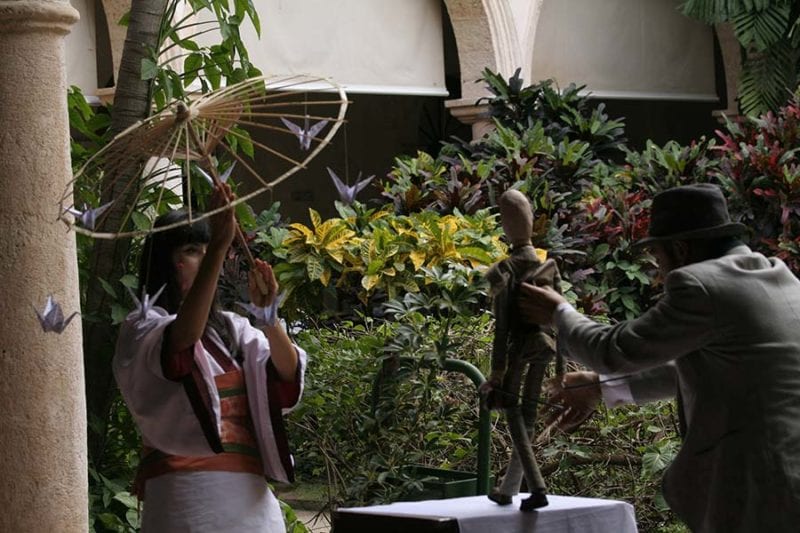 HAVANA TIMES — The third Bacchanal of Marionette Theater for adults, a joyful celebration to share this great art, took place in Havana, from November 14-20.
The historic Belen Convent located in the small square on Compostela Street in Old Havana, hosted the Ladrones de Quinotos Theater Company from Argentina which brought a beautiful morning to life with their marionette performance.
Listening to the music performed by Maximiliano Canepa, accompanied by the acoustics that create the Convent's characteristic echo, captivated the audience who remained in silence. The puppet slowly left the suitcase to take on life with the voice of Rita Gonzalez, who told us the story with a lot of grace and sensuality.
The show told us the tale of a young French silk merchant, Herve, who left his small town in the mid-1800s to go to Japan. Gerardo Porion moved the fourth character on stage with his agile hands, a small, very well-dressed puppet, with the elegance of a silk merchant. It was impossible to take your eyes off of him, captivating the viewer while they communicated emotions of love and sadness. He fell in love with a young woman with Japanese features, and she was the greatest treasure he had in his life, not silk or money.
The Theater Company was founded in 2011, with the aim to create performances for unconventional spaces where different stage languages converge. They proved that they were able to steal the hearts of their audience at the Belen Convent, a space dedicated to the elderly.
The group also includes Bruno Luciana, artistic director, while technical support and production were in the hands of the young Rocio Gomez Cantero.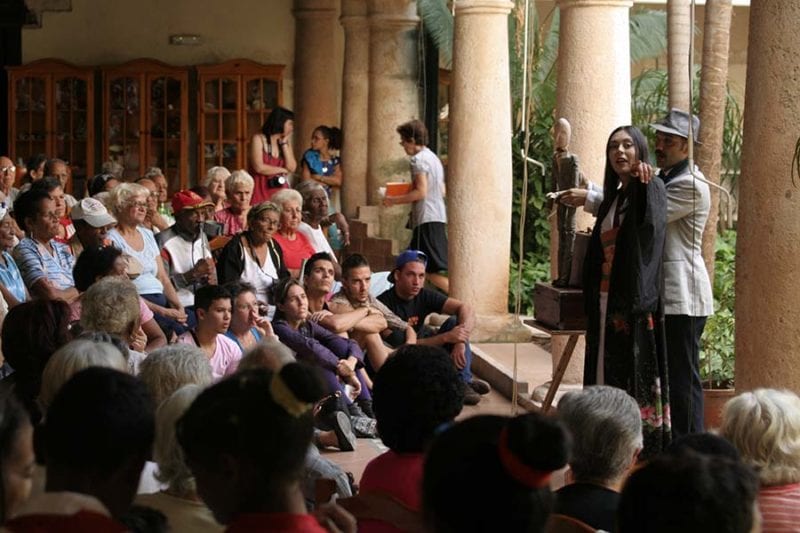 Click on the thumbnails below to view all the photos in this gallery. On your PC or laptop, you can use the directional arrows on the keyboard to move within the gallery. On cell phones use the keys on the screen.