Recalling Havana's Ballet Festivals
Photo feature by Caridad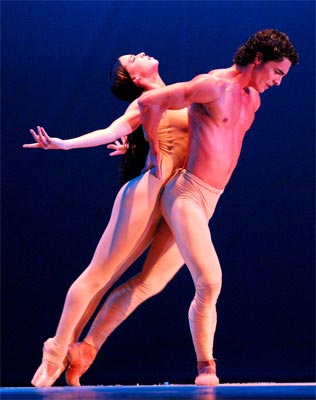 HAVANA TIMES — It's been over two years since I visited the "Grand Theater of Havana." It's the home of the Cuban National Ballet and the place where I had the opportunity to come face to face with dance (me – someone who can't even do an old danzon step).
Yet this was where I enjoyed seeing a work of ballet for the first time, led by the dancers Svetlana Ballester and Victor Gill.
Of course in the '80s I couldn't even dream about holding a camera, so the photos that I've returned to share with Havana Times aren't from that era.
Rather, these are from only three or four years ago, from some international ballet festival when we in Havana had the splendid opportunity to receive the Royal Ballet of London.
Perhaps many of today's regular readers of Havana Times weren't around at the time these photos were published, so the editorial staff had the great idea of showing them again. Enjoy!

Click on the thumbnails below to view all the photos in this gallery. On your PC or laptop, you can use the directional arrows on the keyboard to move within the gallery. On cell phones use the keys on the screen.