Santiago de Cuba: City of Sculptures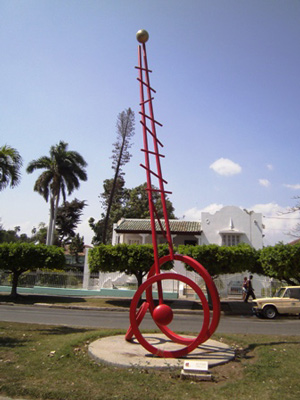 Photo feature by Janis Hernandez                   
HAVANA TIMES — In December of 2010, the city of Santiago de Cuba held its first Rene Valdes Cedeño Public Sculpture Symposium, an homage to an artist and teacher who authored works as important as the Cuba's Abel Santamaria Monument.
Sponsored by the Caguayo Foundation and the Advisory Council for the Development of Public Sculptures and Monuments, the symposium seeks to promote sculpting in marble and metals.
During the first symposium, Cuban artists and US sculptor Melvin Edwards sculpted pieces which were installed in several public spaces around the city.
In November of 2013, the 2nd Symposium saw the participation of renowned Cuban artists. The works of Japanese artist Yoshida Mitsumasa were also exhibited.
This time around, the 12 pieces produced were also installed at several, highly frequented places around the city. Here are some photos of this marvelous sculptures that enrich the urban environment of my city.

Click on the thumbnails below to view all the photos in this gallery. On your PC or laptop, you can use the directional arrows on the keyboard to move within the gallery. On cell phones use the keys on the screen.