Spanish Ballet at Havana's Marti Theater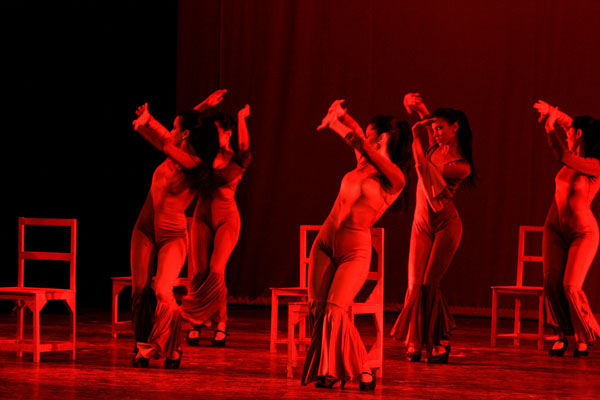 Photo Feature by Elio Delgado Valdes
Text by Elvira Pardo Cruz
HAVANA TIMES — Since its re-opening in 2014, Havana's Marti Theater has surprised us with artful and powerful performances.
This time around, Cuba's Spanish Ballet Company – a dance ensemble that will be celebrating 28 years of existence next April – was responsible for the performance we enjoyed.
Resplandor de tacones ("Shining Heels"), a dance performance directed by Eduardo Veitia, with choreographies by Pablo Egea and Spain's Francis Nuñez, featuring prima ballerinas and dance teachers Lesli Ung, Graciela Santana, Daniel Martinez and Ricardo Santana, was staged on the 23rd, 24th, and 25th of January before a full house.
The performance opened with a repertoire of dances from the Bolera school, representative of Spanish classicism, a current that developed in the 17th century – a beautiful combination of castanets, gestures and traditional wardrobe that evoked Spanish identity through the classics of Sonata y fandando, Castilla and El Cid.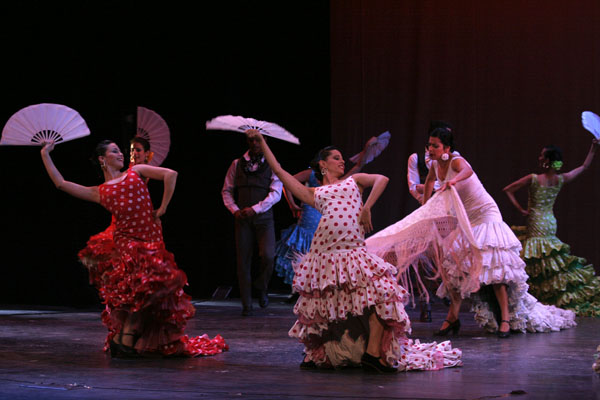 The varied aspects, sensuality and gestures of flamenco, performed in the traditional dresses, was reserved for the second act. En las sombras, La luz mudejar (a world premiere), Esencia, Arte y tronio and Añoranza were some of the pieces performed.
Near the end, the intermingling of sounds produced by the Spanish cajon, the bata drums, chequeres and tambourines – a mix of Spanish and Afro-Cuban music – engendered a powerful rhythm that eared the dancers and musicians a standing ovation from the audience.
This brief season aims to expose audiences to the company's reportoire, which draws from Spain's historical and artistic heritage.
Click on the thumbnails below to view all the photos in this gallery. On your PC or laptop, you can use the directional arrows on the keyboard to move within the gallery. On cell phones use the keys on the screen.