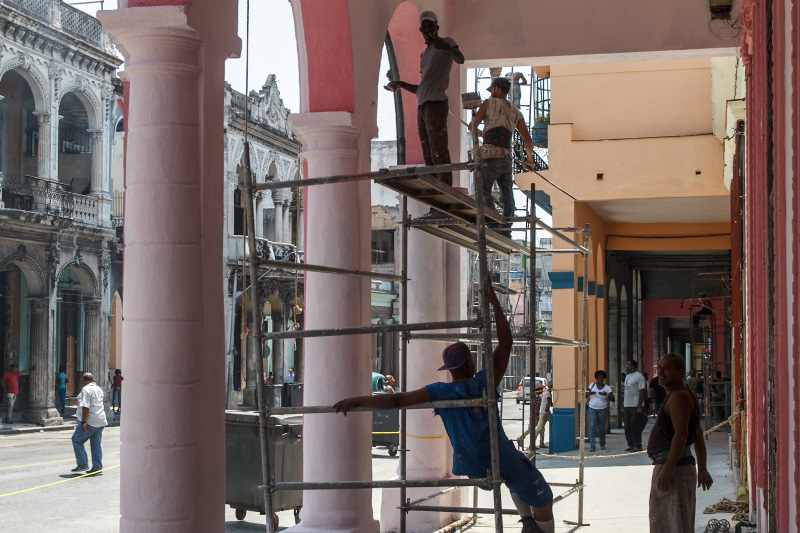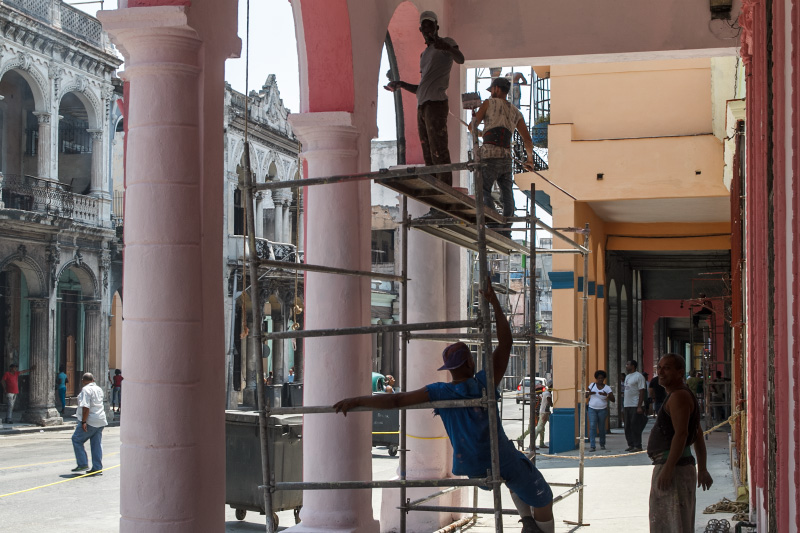 Photos by Juan Suárez
HAVANA TIMES — It's the custom of the Cuban government to fix the streets and paint the facades of buildings where important dignitaries will be driving by during their visits to Havana. On Thursday we captured some of the final preparations on Reina St. for the visit of US Secretary of State John Kerry and his large delegation, on hand Friday for the hoisting of the flag at the newly reopened US embassy in the Cuban capital.
Click on the thumbnails below to view all the photos in this gallery. On your PC or laptop, you can use the directional arrows on the keyboard to move within the gallery. On cell phones use the keys on the screen.