The Havana 'Malecon' Seawall & Thoroughfare
Photo Feature by Elio Delgado Valdes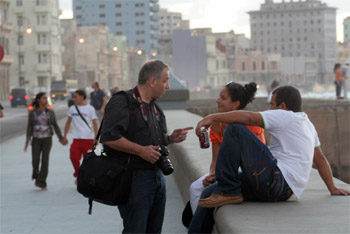 HAVANA TIMES, March 6 – On the north coast of Havana, bordering the reef that gives way to the Gulf of Mexico, is the most famous thoroughfare in Havana: the Malecon.
This is a six-lane street, which on its side closest to the sea has a wide sidewalk and a retaining wall that some say is the world's longest bench.
And they're right, because hundreds of thousands of Havana residents and tourists from other countries go there to sit, especially in the summer.
Couples in love go to the Malecon to watch the sunset and enjoy the sea breeze, while many people climb down to the reef to fish or they do so from the wall.
Likewise, thousands of Cubans flock to this walkway in the summer to enjoy carnival in Havana.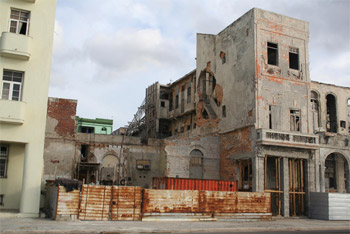 In front of the Malecon rise buildings that were erected from colonial times until today, making it a catalog of architecture, from the oldest to the most modern.
A few years ago, the wall of the pier received major repairs with special anti-corrosive materials, as the sea had taken its toll on the extensive structure.
At the same time renovation began on all of the buildings that line this route, which continues today. All of this work has been undertaken by the Office of the Historian of Havana.

Click on the thumbnails below to view all the photos in this gallery. On your PC or laptop, you can use the directional arrows on the keyboard to move within the gallery. On cell phones use the keys on the screen.