The Historic Belen Convent in Havana
Photo Feature by Irina Echarry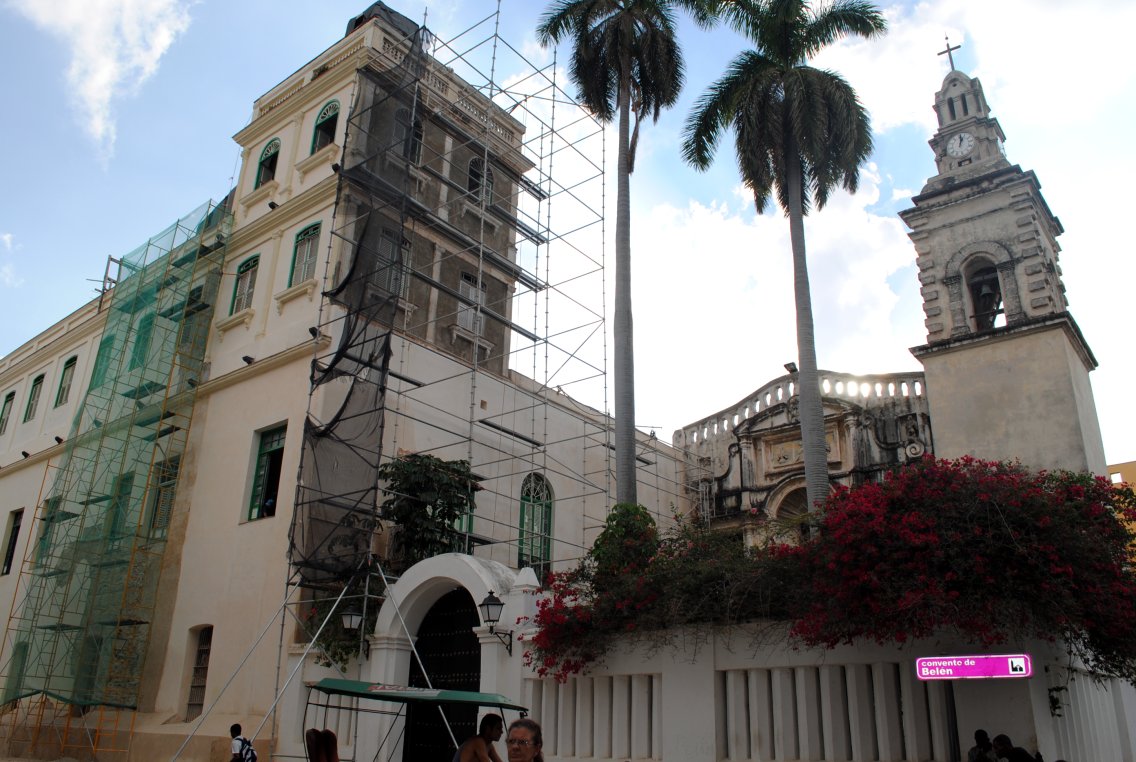 HAVANA TIMES, January 24 — Taking a stroll through Old Havana is always a good way to break the monotony.  We never really get to know the place since every day the most commonplace scene can turn into a surprise.   Even if we walk down the same streets we'll almost always discover new details, people and different atmospheres.
In the block formed by Luz, Compostela, Pilcota and Acosta streets is a beautiful building that was constructed by the Order of the Belenites.
The bougainvillea bushes that grow at its entrance and a high wall prevent passersby from appreciating the beauty that this place holds.  But this time the camera lens recorded some images so that the readers of Havana Times could enjoy the festival of colors provided by the building's stained-glass window.  Through these photos we can feel the peace of the welcoming interior courtyard and admire the statue of the Virgin Mary with Joseph and baby Jesus.
Work on the site first began in 1712, and up to the present day the property has suffered changes, deterioration, transformations and reconstruction according to the requirements of its various occupants: the Belenites, Jesuits, the Ministry of the Interior, and the Academy of Sciences.  It also suffered the collapse of several structural elements and the havoc of a fire that damaged important areas, such as the church and a few very old cloisters.
Located in an area of considerable poverty, within the convent work is carried out to help those people who are the most vulnerable, weakest and poor.  Older adults as well as children and invalids of any age receive direct attention.   These are people who can find refuge without stopping to think about the struggle for survival in these uncertain times.
A rehabilitation and physiotherapy center, an optician's office; workshops in crafts, singing, poetry, crocheting and physical exercises; group breakfasts and especially human contact allow people to forget the loneliness and sense of abandonment that are usually associated with the elderly.  Inside the premises, children and grandparents also interact to bring the interests of the youngest and the oldest generations closer together.
In this harmonious building — which is almost three centuries old and possesses important architectural value — people smile because everything is provided for their happiness, at least while they are there inside the Belen Convent.

Click on the tumbnails below to view all the photos in this gallery