The Passion for Baseball in Santiago de Cuba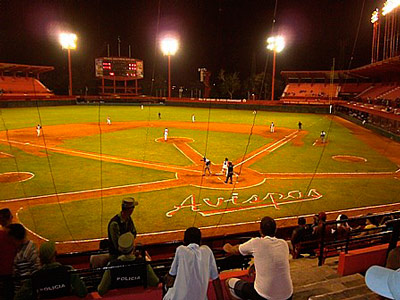 Photo Feature by Janis Hernandez
HAVANA TIMES — The Cuban baseball league season is the biggest sporting event on the island. This year it involves 16 teams representing each of the provinces and the special municipality of Isla de la Juventud.
Each squad has its emblem, color and mascot and this year promises to provide some good entertainment to the audience.
Enthusiasm, discrepancy and congas in the stands, are the usual fare of fans. [Although according Café Fuerte, the sports authorities just decided to ban the congas for distracting the players.]
Umpires, managers, coaches and players, are the protagonists of this event year after year, awaited by baseball lovers with passion.
Here are some pictures at a recent game between Holguin and the home team Santiago de Cuba.

Click on the thumbnails below to view all the photos in this gallery. On your PC or laptop, you can use the directional arrows on the keyboard to move within the gallery. On cell phones use the keys on the screen.