The Tampa Bay-Cuba Baseball Game in Pictures
Photo Feature by Ernesto Gonzalez Diaz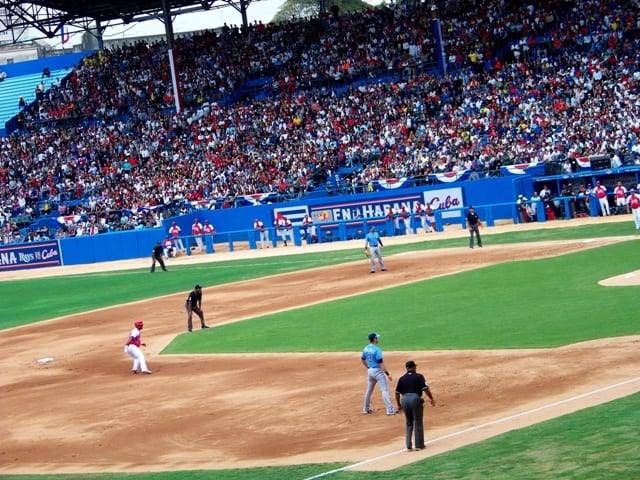 HAVANA TIMES — According to Leonardo Padura, an important contemporary Cuban writer, the first two countries where baseball was played were the United States and Cuba. He notes that baseball is an inseparable part of the culture and idiosyncrasies of both countries.
In that vein, on Tuesday March 22nd, a freshly renovated Latinoamericano Stadium hosted the Tampa Bay Rays for an exhibition game against Team Cuba, with the assistance of presidents Barack Obama and Raul Castro, giving the game an even greater historical connotation.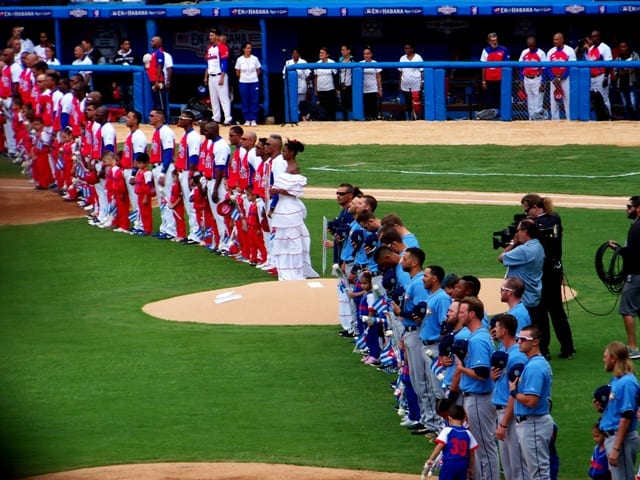 The game itself ended with a score of 4 to 1 favoring the US team, but beyond the result, it was a nice show that well over 40,000 fans were able to see in person along with a nationally televised audience. The Cuban Baseball Federation distributed invitations to attend at workplaces and educational centers of the capital, and the whole event took place under heavy security measures.
For Cuban baseball, which is living the worst moment in its history, approaching Major League Baseball could be the best lifesaver. Likewise, in these times of normalization and rapprochement between Washington and Havana, baseball can be a bridge to continue the process started on December 17, 2014, and highlighted by the visit of President Obama.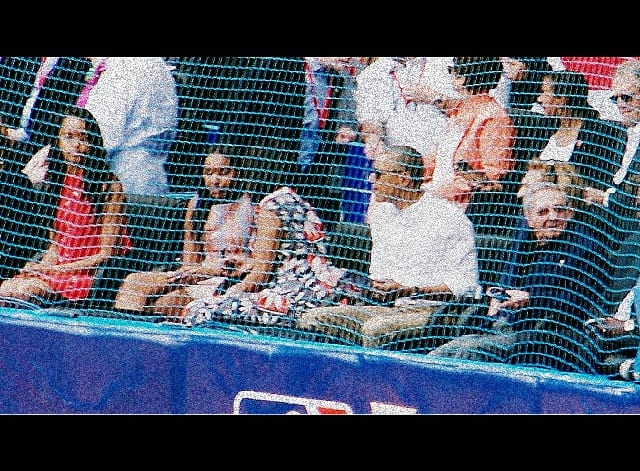 Click on the thumbnails below to view all the photos in this gallery. On your PC or laptop, you can use the directional arrows on the keyboard to move within the gallery. On cell phones use the keys on the screen.