There's Nothing Like Cycling around Havana
Photo feature by Ismario Rodriguez (Periodismo de Barrio)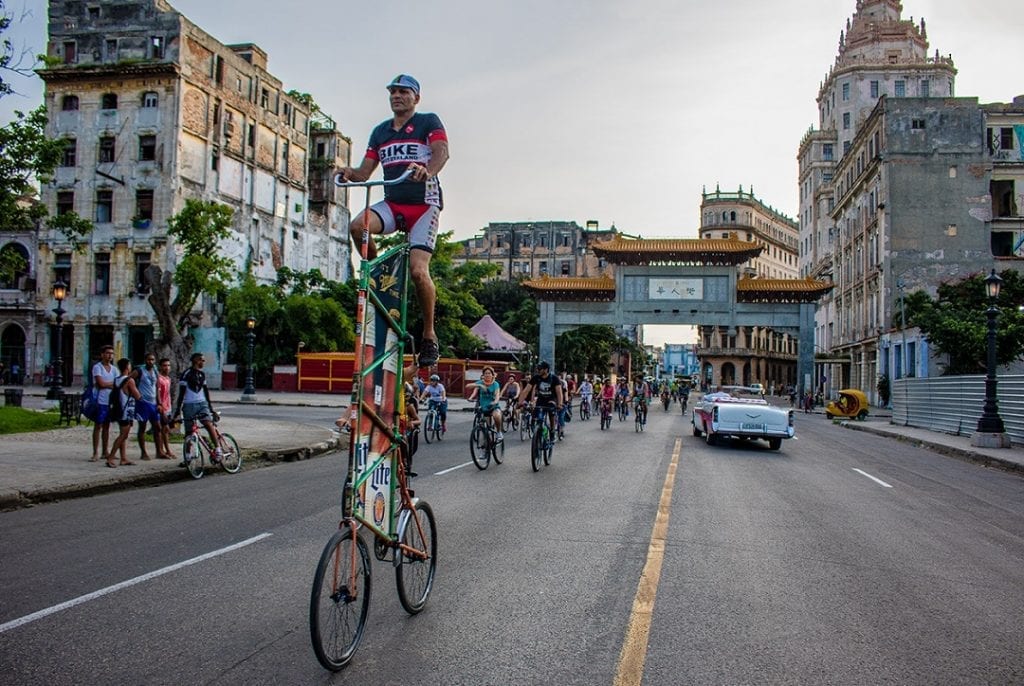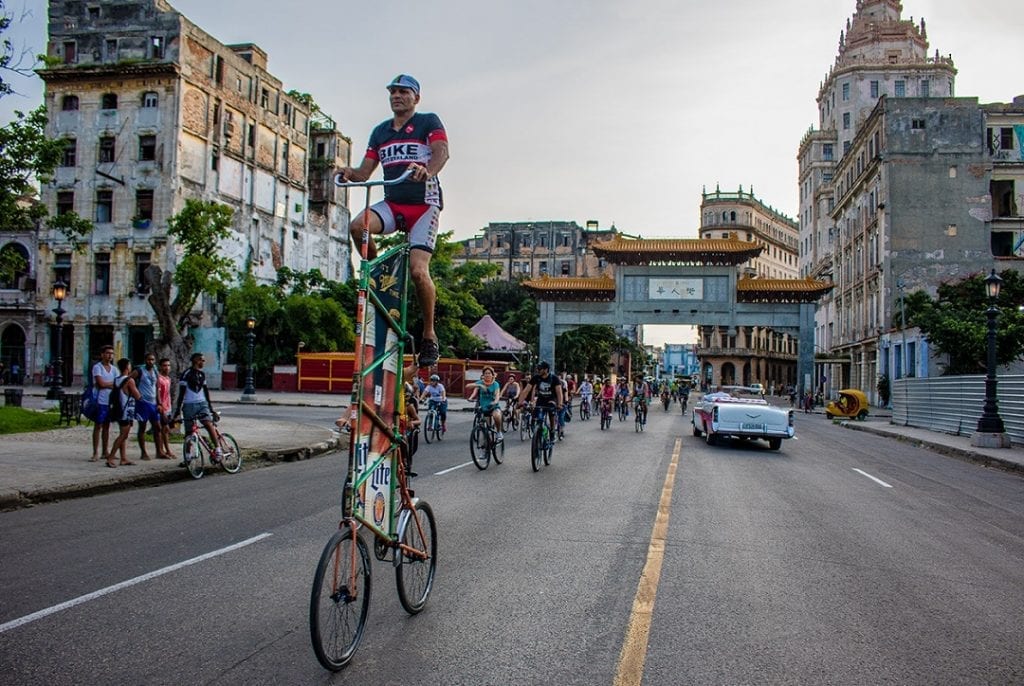 HAVANA TIMES — The Bicicletear La Habana project (Bicycling Havana) has been organizing a free bike tour through the Cuban capital on the first Sunday of every month for several years now.
On June 3rd, this project's event coincided with the first World Bicycle Day, which the United Nations approved last April.
For well over two decades, bicycles have become an almost esssential form of transport in Cuba and an alternative to public transport, because of the so-called "Special Period in times of peace" which began in the early 1990s when the Socialist Bloc collapsed.
In different cities all over the world, these kinds of events are common, they even divide roads up into lanes for cars and bikes. In Cuba today, the only bike lane that exists is on Galeano street and it's meant to make life easier for bicitaxi drivers.
Ever since the Bicicletear La Habana project began, Yasser Gonzalez, the event's main organizer, has advocated for more alternative and sustainable projects in a city where vehicle traffic, and all of its derivatives, are truly harmful to our health.
The bike tour has a Facebook page and the invented route is normally drawn up just a few minutes before it begins or during the tour, which is why none of the participants really know where they are heading when they set off on the tour every first Sunday of the month.
Click on the thumbnails below to view all the photos in this gallery. On your PC or laptop, you can use the directional arrows on the keyboard to move within the gallery. On cell phones use the keys on the screen.