Valley of the Sugar Mills in Trinidad, Cuba
Photo feature by Elio Delgado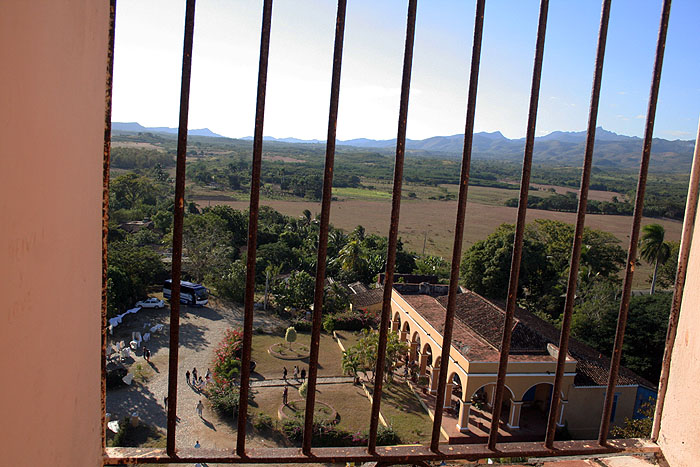 HAVANA TIMES, Dec 29 — Close to the south-central Cuban city of Trinidad is the Valle de los Ingenios (Valley of the Sugar Mills).  This 104 square mile area includes three valleys: San Luis, Santa Rosa and Meyer, in an area where the extraordinary development of the Cuban sugar industry began in the 18th century.
In that valley still remain the ruins of the numerous sugar refineries that once gave such splendor to the area but which today constitute little more than archaeological artifacts of that industry.
The best places conserved in the valley are the main house of the sugar magnate Manacas Iznaga and a tower of the same name, which according to legend was built by the owner to keep watch on the slaves working in the sugarcane plantations.
The Valle de los Ingenios also constitutes a monument for remembering the mournful history of slavery, because in that place worked around 30,000 blacks brought from Africa as slaves.  This is part of why the area was declared a World Heritage Site by UNESCO in 1988, together with the city of Trinidad.

Click on the tumbnails below to view all the photos in this gallery