Photo Feature by Elio Delgado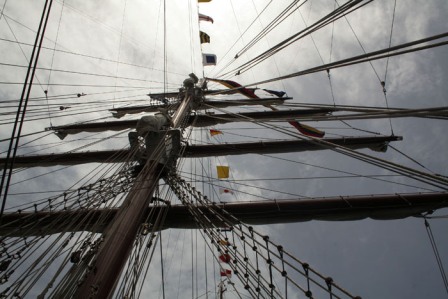 HAVANA TIMES, July 14 — A Venezuelan Naval Ship bearing the name of South American Liberator, Simon Bolivar, visited the port of Havana last week for three days. Thousands of Cubans visited the boat.
The vessel is a Navy training school and is traveling to numerous Latin American ports as part of the year long bicentennial celebration of Venezuelan and regional independence.
The Cuban press reported that the boat is some 82.4 meters long and 10.6 meters wide, 4.4 meters deep with 23 sails and three masts. Its diesel motor is 750 horsepower.
:
Click on the tumbnails below to view all the photos in this gallery