When the Sea Fails to Respect the Havana Malecon Seawall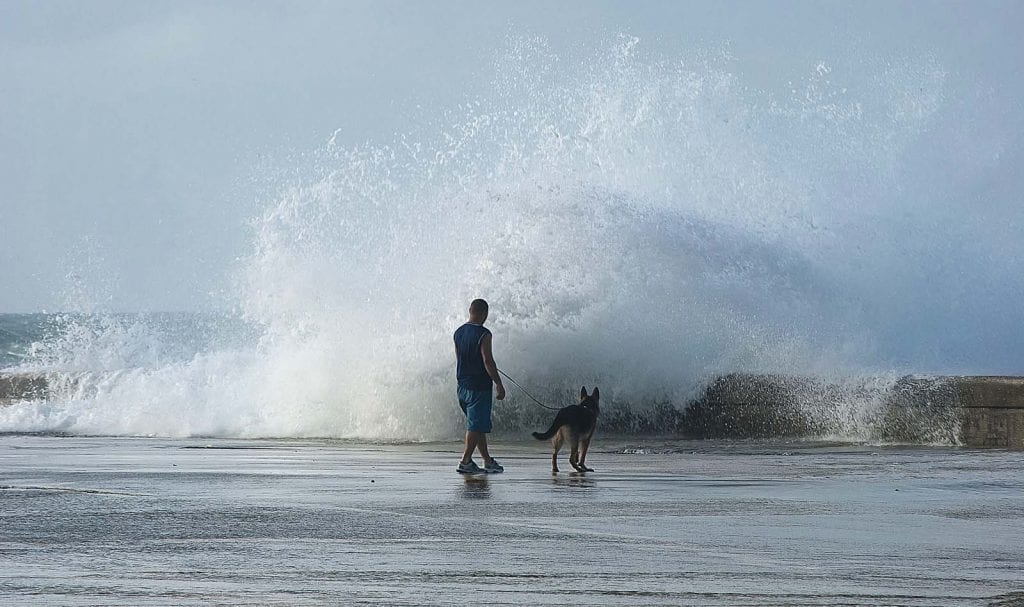 Photo Feature by Caridad
HAVANA TIMES — I've had some of my best moments standing in front of the sea, particularly in Havana.
This past Sunday, I was on my way to meet with a friend when I noticed that a number of tourists were leaving the ocean drive area in a hurry, while others enthusiastically went up to meet the waves that crashed against the seawall with more and more impetus.
I have always been careful – obsessively, one may say – to keep my camera away from salt water. This time around, however, I could not resist the beauty and fury of the water.
In a matter of hours, the intense waves brought the sea onto the sidewalk and street. These didn't stop until reaching the bronze lions that line the Prado promenade.
I actually would have enjoyed not to have had my camera on me, for I envied those who were playing with the waves immensely.
Click on the thumbnails below to view all the photos in this gallery. On your PC or laptop, you can use the directional arrows on the keyboard to move within the gallery. On cell phones use the keys on the screen.