Amidst Poetry, Water and Bamboo
By Ramon Andujar, Photos: Ihosvanny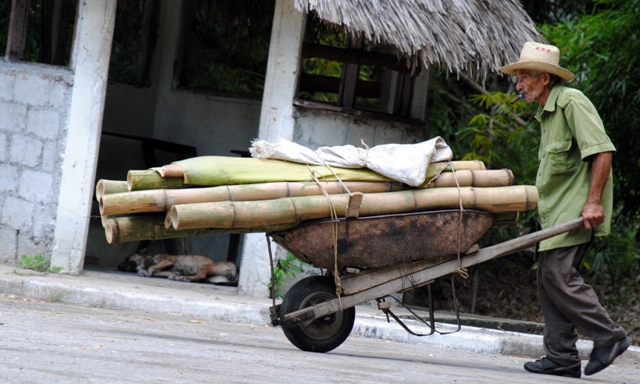 HAVANA TIMES, Sept. 3 — Located on the outskirts of the eastern Cuban city of Las Tunas, El Cornito is a motel surrounded by enormous bamboo trees that provide shade to visitors as well as a pleasant temperature under the torrid heat that persists across almost all of Cuba during the summer months.
In addition to its natural attractiveness, the lodge retains the charm of having been the place where the bucolic poet Juan Cristobal Naples Fajardo ("El Cucalambe") was born and lived, a person considered by specialists in literature to be the most outstanding representative of campesino poetry in Cuba.
A homage to that poet is celebrated annually here in June as part of "Cucalambeana Day." This is a festival of campesino traditions that gathers artists from Cuba and other countries of Latin America who share the quality of life in the countryside as the basic motivation of their work.
During the summer months hundreds of visitors arrive daily. The young ones, especially, cool off in the motel's waters or those of a local reservoir, which can also be found in this recreational area.
Nonetheless, not everything is poetic or magical in this place; some youths with great love for their partners —but very little for Mother Nature— leave their names carved into trunks of the bamboos. There are also those who are involved in the illicit cutting down of the bamboo trees, whose wood is used for the construction of furniture, fences and even cages for raising certain animals.
Last year local authorities and managers implemented several measures to improve the grounds, however the quality of service offered at the motel's facilities is quite deficient.
Let's hope that the good will of the local residents and the authorities will creatively take advantage of the natural resources and the charm of the area's traditions. El Cornito offers the possibility of a true oasis that could someday attract thousands of national and foreign tourists tired of the hustle and bustle of modern life.
Click on the tumbnails below to view all the photos in this gallery