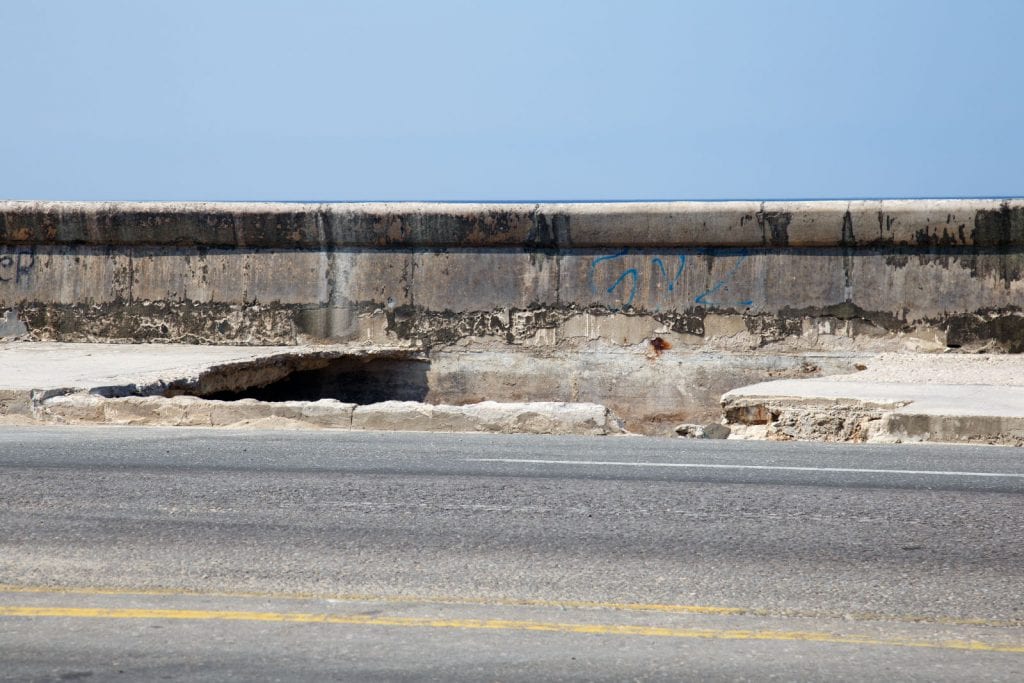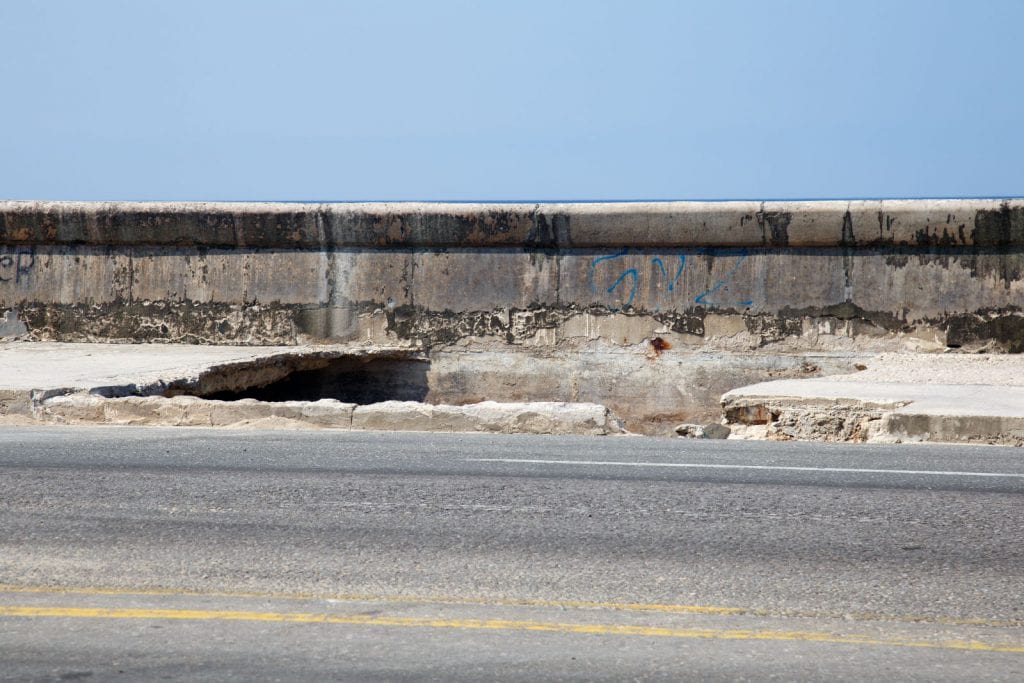 Photo Feature by Juan Suarez
HAVANA TIMES – The Havana malecon seawall is solitary. The avenue is empty and its wall is guarded by police to avoid any accident. Hurricane Irma caused great damage to its foundations and huge craters are seen on its sidewalks. Meanwhile, the neighbors are recovering from that fatal catastrophe.
Click on the thumbnails below to view all the photos in this gallery. On your PC or laptop, you can use the directional arrows on the keyboard to move within the gallery. On cell phones use the keys on the screen.