Circus Galore in Santiago de Cuba
Fotorreportaje por Janis Hernandez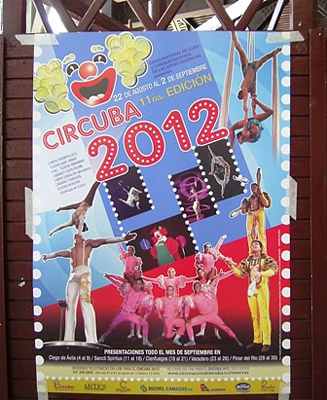 HAVANA TIMES — A very good end-of-the-summer opportunity in Santiago de Cuba for young and old alike was the 11th annual CIRCUBA International Circus Festival, featuring a truly exquisite program.
The same festival had taken place previously in Havana, with participating artists from several countries, including Venezuela, Argentina, Mexico, China, France and Cuba. Some of them kindly agreed to come here to the eastern part of the island as well.
With two or three shows daily, they performed in the main hall of the city's Heredia Theater, with everything from acrobatics, gymnastics, clowning, juggling, contortion and magic being a part of these shows.
Though I would have preferred to have seen all this under the traditional "big top," which has fallen out of fashion around most of the world, I ended up thoroughly enjoying the spectacle.
The distance from the stage and the excessive lights, didn't allow me to take the highest quality photos. Still, though modest, here are some of the shots I couldn't resist from sharing with the readers of Havana Times.

Click on the thumbnails below to view all the photos in this gallery. On your PC or laptop, you can use the directional arrows on the keyboard to move within the gallery. On cell phones use the keys on the screen.