Photo feature by Lorenzo Crespo Silveira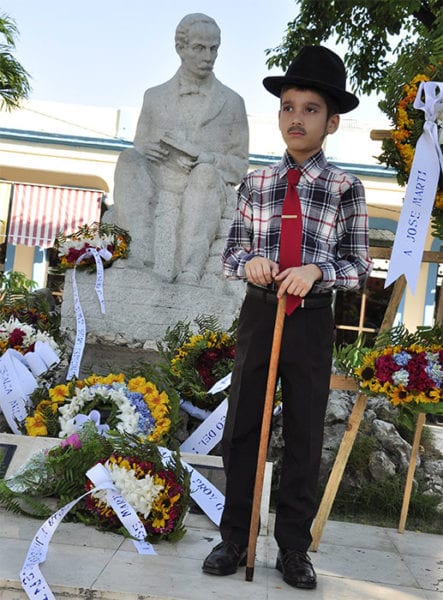 HAVANA TIMES — La edad de oro ("The Golden Age") is an interesting magazine full of stories, essays and poetry for children, written in an easily accessible language by Jose Marti.
After more than a century, it has retained its freshness and relevance, and it is revisited even by adults because of the lofty human values contained in each of the pieces, inviting readers to constantly seek out knowledge and other values.
The stories, which Cuban children become familiar with on entering school, involving characters such as Meñique, Bebé y el Señor Don Pomposo ("The Baby and the Pompous Gentleman"), Nene traviesa ("Naughty Girl"), Los dos principes ("The Two Princes") and others, are often acted out in class, before other children and teachers, or at home, when little ones want to get their parents' attention.
On January 28, children in costume paraded again down the streets of Guantanamo as homage to Jose Marti, born 163 years ago.
Seeing them like this, happy and having fun with their fake moustaches and costumes, reminded me of when I had to parade down the street wearing a dark suit and fake bear, impersonating one of the characters of La edad de oro, an experience I have no pictures to show for.
Today, I want to share with you some of the photos I took this past January 28.
Click on the thumbnails below to view all the photos in this gallery. On your PC or laptop, you can use the directional arrows on the keyboard to move within the gallery. On cell phones use the keys on the screen.