Havana's Marti Theatre on Opening Night to the Public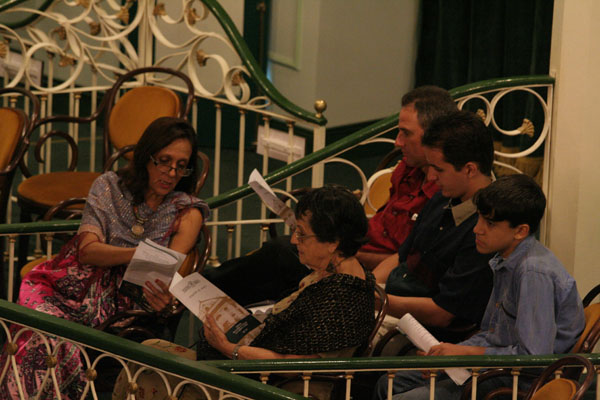 Fotorreportaje por Elio Delgado Valdes

HAVANA TIMES – These pictures are of what was the first public function in the newly reopened Marti Theatre in Havana. The report starts from the entrance to the theater, where the spectators were greeted by masked characters carrying candlesticks with lighted candles, followed by the performances and finally all the artists gathered on stage.

Click on the thumbnails below to view all the photos in this gallery. On your PC or laptop, you can use the directional arrows on the keyboard to move within the gallery. On cell phones use the keys on the screen.