Theater project: The Man Who Wasn't There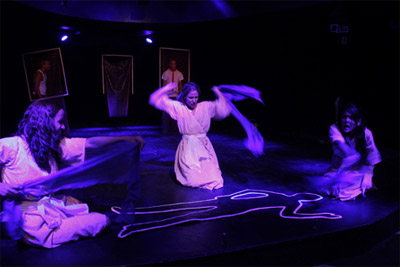 HAVANA TIMES – The La Franja Theater Project recently concluded its performances of the play "The Man Who Wasn't There", a text belonging to the young Cuban playwright Liliam Ojeda. The show featured the artistic direction of Anaysy Gregory Gil.
Only faith in today, that today you can build in you, in me and in others, can show the history lived by seven characters.
The play, which appeared in the Cafe Bertolt Brecht cultural complex in Havana, managed to catch the attention of viewers for a little over an hour thanks to its marked contemporary accent, as well as for its well used codes of thriller and suspense.
Today we want to share some stills of the staging.

Click on the thumbnails below to view all the photos in this gallery. On your PC or laptop, you can use the directional arrows on the keyboard to move within the gallery. On cell phones use the keys on the screen.