Cuba Beats Rival Japan 8-0
By Circles Robinson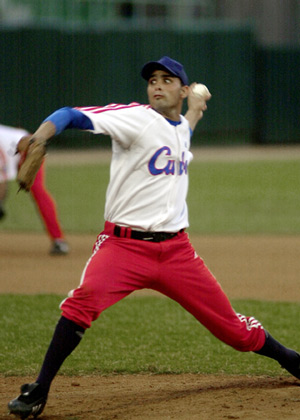 HAVANA TIMES, July 3 — Cuba defeated Japan 8-0 in a baseball game just concluded in Rotterdam, Holland.
The shutout victory gives Cuba a 2-0 record in the World Port Tournament that also includes teams from Taiwan and Holland.
Left-handed starter Michael Folch —who plays in the Cuban league for Ciego de Avila— picked up the win for Cuba and Keisuke Sugiyama took the loss for Japan, which is now (0-2) after losing Thursday to Taiwan by a score of 4-3.
Folch allowed only one hit it seven innings while striking out eight and not walking a batter. Noelvis Entenza and Miguel Lahera each pitched one inning of one-hit relief.
Cuba's nine hit attack was led by outfielders Leonys Martin and Yoelvis Fiss and first baseman Ariel Borrero who each had two hits. Fiss drove in two runs. Shortstop Yolbis Borrotto scored twice.
Cuba defeated Holland 1-0 in its opener and has now compiled 18 innings of scoreless pitching.
While the level of the competing teams is a notch below the squads used during the 2nd World Baseball Classic in March, the win was sweet revenge for the Cubans.
Japan defeated Cuba twice in the Classic in route to repeating as the champions.
The other second day game pits Taiwan (1-0) against Holland (0-1) at 1:00 p.m EST.
To see the box score of the Japan-Cuba game click on: http://www.baseballdecuba.com/RotterdamGames2009.asp?id=766