Cuba Routs Venezuela at World Cup
By Circles Robinson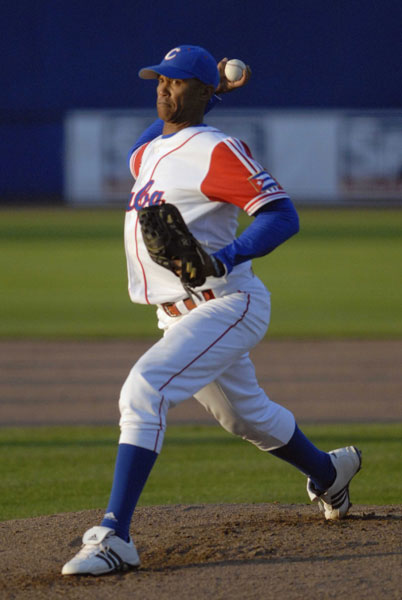 HAVANA TIMES, Sept. 17 – Cuba's baseball team continued undefeated in the 2009 World Cup Championships by shutting out a disappointing Venezuela 10-0 on Wednesday.  The islanders are now 6-0 for the tournament and 3-0 in the second round.
A 14-hit attack including another home run from Alfredo Despaigne combined with airtight pitching from Norge Luis Vera, who was far too much for a Venezuelan team that has now lost two round two games – to Spain and Cuba- with one win over Nicaragua.
Cuba jumped off to a three run lead in the bottom of the first inning and never looked back, scoring another in the third, two in the seventh and four in the eighth when the game was called on the 10-run mercy rule.
All Cuba's starters except Yoennis Cespedes had at least one hit.  The team was led by First Baseman Jose C. Abreu who had three hits in four turns including a two-run triple in the seventh inning.  Yulieski Gourriel had two hits and an RBI as did leadoff batter Hector Olivera.  Michel Enriquez, Frederich Cepeda, Despaigne, and Cespedes all drove in one run.
Vera allowed only four hits, walked one and struck out 10 over seven innings.  Yadier Pedroso came on to pitch the eighth and retired the side in order with two strikeouts.
Jose Escalona took the loss for Venezuela allowing Cuba's first four runs in 5.2 innings pitched.
In other World Cup play on Wednesday, Chinese Taipei upset Japan 3-1 in 10 innings; The Netherlands beat the surprising Spain 10-5; Canada beat Mexico 4-2;  Puerto Rico over South Korea 3-2;  Nicaragua defeated Great Britain 4-1.
On Tuesday, with most teams resting, the United States beat Japan 4-2 and Australia lost 5-4 to Chinese Taipei.
On Thursday Cuba plays Spain in Amsterdam at 1:00 Cuban time (EST).